The Pennymaker Tales
Contemporary Fantasies with a Fairy Tale Theme
Evil queens, poison apples, heroes too beautiful to be believed — how do these fit into a modern world? Find out in The Pennymaker Tales, a series of contemporary romances with a fairy tale theme. They are each completely stand alone and are united by a single character — Mr. Pennymaker. They can be read in any order. 
The Pennymaker Tales News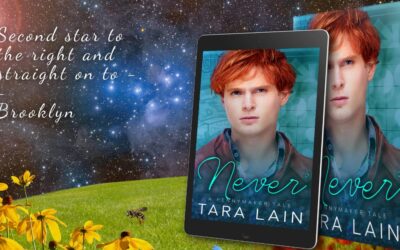 I'll be closing out the re-release of The Pennymaker Tales with the unveiling of NEVER, my MM retelling of Peter Pan. NEVER is available for preorder now and will be releasing on September 1.
read more
2 Story Paperback Anthologies
[/db_pb_signup]
Join the Group!
Become a part of HEA, Magic and Beautiful Boys, the Tara Lain Reader Group! Share your love of Tara Lain books with other readers around the world.