Hot, macho and devoted to family, the Canali men (fathers, brothers, cousins and uncles) live with their loud, meddling and loving relatives in the small town of Resolute, California. Most of the guys fight fires, crime and—for some of them—the fact that they're gay. Whether facing generations of alpha-male tradition, jumping out of planes into fires, or standing up to billionaires, the Canalis add new dimensions to the term hero and redefine hot.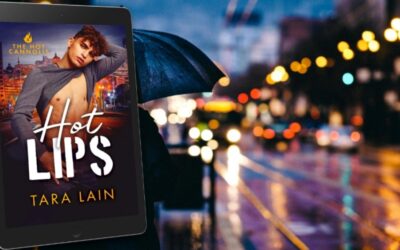 Hi – I'm so delighted to say that HOT LIPS, book 4 in the Hot Cannolis, releases today! Creating this book was hard because it came right in the middle of getting surgery for my degenerated hip (which is now doing great!) but I was so happy to get to work on it. I love these characters and all their hidden secrets.
read more
[/db_pb_signup]
Join the Group!
Become a part of HEA, Magic and Beautiful Boys, the Tara Lain Reader Group! Share your love of Tara Lain books with other readers around the world.