The Middlemark Mysteries
Mad Love and Murder on the Central Coast of California
From the true identity of Shakespeare to the sexier side of the Dionysian worship, the investigations of Tara Lain's heroes – a shy, stuttering professor and a drawling vintner – romp through suspects and suspicious motives to find true love.
The Middlemark Mysteries News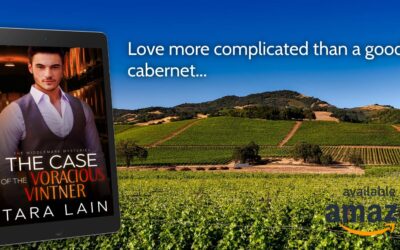 In the midst of all the scary things happening right now, it's a relief to be able to release something that's fun and prevails happily over a lot of stress. I'm delighted to re-release THE CASE OF THE VORACIOUS VINTNER, my who-done-it mystery that takes place in the wine countries of California.
read more
[/db_pb_signup]
Join the Group!
Become a part of HEA, Magic and Beautiful Boys, the Tara Lain Reader Group! Share your love of Tara Lain books with other readers around the world.