The Case of the Sexy Shakespearean
The shy professor and the gorgeous grad student must wheedle out the true identity of Shakespeare – or die trying.
The Case of the Sexy Shakespearean
THE CASE OF THE SEXY SHAKESPEAREAN is a MM, romantic suspense, amateur sleuth, shy professor, opposites attract, hidden identity, you'll-never-guess-the-ending, romance – with cats.
When you lead a double life, how do you know which one he loves?
World-renowned history researcher or not, Dr. Llewellyn Lewis can't speak without stuttering and can barely look people in the eye he's so shy—unless he's transformed into Ramon Rondell, his flamboyant alter ego.
But when awkward Llewellyn gets a look at gorgeous grad student, Blaise Arthur, he'd like to start reciting poetry.
That's before a woman shows up and offers Llewellyn and his university millions if he can prove her ancestor was Shakespeare—
And before that woman turns up dead –
And before the police blame the murder on Blaise!
Pretty quickly, it's clear Blaise isn't who he claims – and who he really is might ruin Llewellyn forever.
Should the shy professor find the real killer – or let Blaise swing in the breeze?
Tara Lain Books
2nd Edition
September 8, 2020
248 pages
Available in eBook and Paperback formats
What People Are Saying About The Case of the Sexy Shakespearean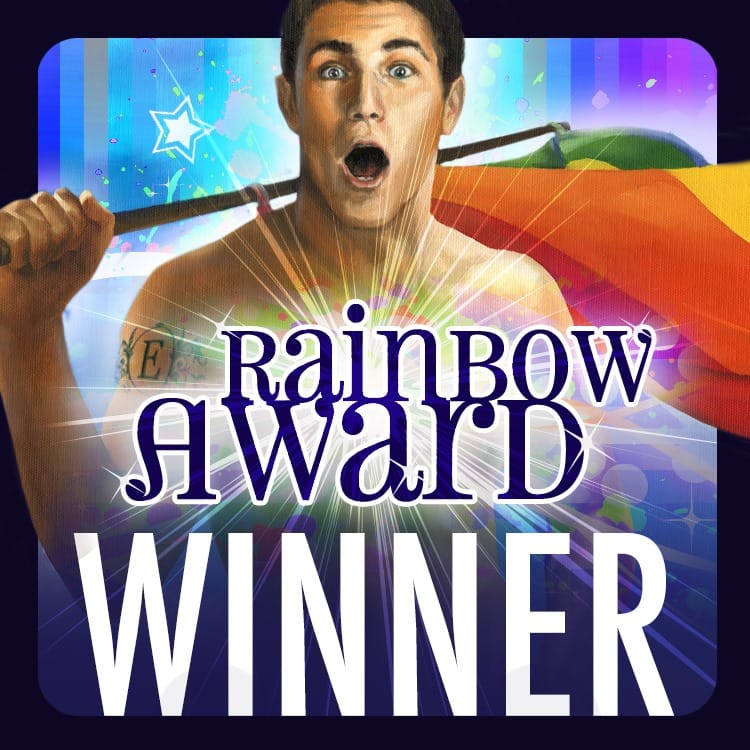 "Extremely entertaining with a plot twist at the end that I didn't see coming.  The main characters were endearing and I loved the subtle message about the stutter's origin and why it lessens near the end.  This feels like a book with both prequels (I want more about Ramon Randell and other cases solved by the professor) and sequels (what other mysteries does our dynamic duo solve?"
5 Stars
Thank you, Tara, for introducing me to Llewellyn and Blaise and for reminding me that "myself" is the best person I can be.
– oh and one more thing before I leave you to go preorder the book (it's out July 31, 2018) and that is, please don't start reading it late at night unless you can have a lie in the next day because, if you're like me, you won't be able to put it down.
"The Case of the Sexy Shakespearean" triumphs, both as a mystery and a romance. Chalk up another successful start to a new series for Tara Lain.
"I always love it when a story can surprise me, this one did. So different than I expected, more a mystery than a love story, the mystery part is ingenious and the love part intense.
It was intriguing and I found the plot wonderfully done.
The writing is appealing and with a great flow. The environments were original, the main characters were well developed, just like the whole story!"
Other Middlemark Mysteries and Translations 
Excerpt from The Case of the Sexy Shakespearean
Well, damn. He slowly released a breath and took another as Blaise Arthur appeared in the kitchen doorway.
Blaise looked from Llewellyn's face to his hand, just inches from grasping the handle of a butcher knife. "Whoa. Hang on, Jim Bowie. Sorry to scare you. Your door was standing open, and I was a little worried that you'd decided to run for Alaska or hang yourself by one of Van Pelt's neckties."
A laugh bubbled up from Llewellyn's belly. That description so perfectly described his options, he just kept chuckling until all three cats looked at him like he was nuts. Marie relaxed her puffed-up fur seemingly one hair at a time, flicked her tail, and returned to her chicken dinner.
Finally he managed to stop laughing. "Uh, how d-did you know w-where I live?"
Blaise cocked his grin to the side. "I followed you, and I must say, I had to move pretty fast to do it."
What the hell? "W-why?"
"I told you. Suicide prevention."
Was he disappointed in that answer? He spread his arms. "A-as you see."
"Feline-feeding duty."
"I'm a cr-crazy cat lady."
Blaise leaned against the door, arms crossed, one nicely muscled leg cocked over the other, and a sexy-as-hell grin on his face. "Neither crazy nor a lady so far as I can see."
"S-so what do you want?"
"There's a challenging question. Just accept my mother-of-compassion routine at face value and offer me a drink."
He still frowned. "B-beer? Wine?"
"Beer would be great."
Llewellyn loved craft beers and took two bottles of Red Headed Stranger from his cooler.
He opened and poured them into pilsner glasses and handed one to Blaise, who stared at the bottle. "Whoa, exotic." He sipped. "Delicious."
"From R-Reno."
"I'll remember it."
Llewellyn gestured to the hall and led Blaise back to the big living room with its high ceilings, elaborate crown moldings, and polished oak floors. He sat in an easy chair and indicated that Blaise should sit on the comfortable couch.
Blaise sipped and gazed around. "This is quite a house. How old is it?"
"N-nineteen twenties or thirties." Why was he chitchatting? What's he doing here?
"Is it a family home?"
"S-sort of."
"Are you gay?"
"What?" Llewellyn frowned. "Uh, y-yes. E-everyone knows th-that."
"Yes, I read it, but I wanted to ask." He grinned.
The cats padded in, Marie making a straight shot to Llewellyn's lap, where she turned and stared at Blaise while washing her face and paws.
"She's the formidable one."
"Oh y-yes."
"What's her name?"
"Marie Antoinette."
He laughed. "Perfect. Marie, I'll make it my personal objective to woo you to my side."
That implied some long-term association.
Blaise took another big mouthful. "It looks like you have a nice life." He set the still partly full glass on the coffee table and stood. "I'm glad. Thanks so much for the beer." He walked toward the door. What the hell?
Llewellyn stood, getting a squawk from Marie. "W-why did you ask if I-I'm gay?"
Blaise glanced back over his shoulder. "Because I am."
"I-I know." Jesus, why did I say that?
"Am I that obvious?" But he smiled.
Llewellyn shrugged. "No. So?"
Blaise laughed. "See you at work."
Join the Group!
Become a part of HEA, Magic and Beautiful Boys, the Tara Lain Reader Group! Share your love of Tara Lain books with other readers around the world.