Dangerous Dancers
Who knew ballet could be so dangerous?
Tara brings together the unlikely combination of ballet and romantic suspense in this new series. Gorgeous, high-flying male dancers leap through the air and sometimes drop back to earth — dead!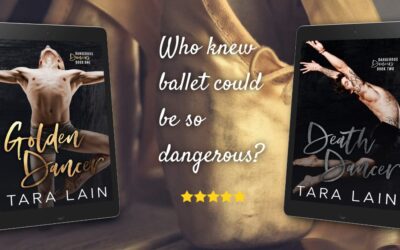 There's a good chance you may have missed my one super-sexy, serial killer, murder mystery romance, Death Dancer. If you like romantic suspense, give this one a try.
read more
[/db_pb_signup]
Join the Group!
Become a part of HEA, Magic and Beautiful Boys, the Tara Lain Reader Group! Share your love of Tara Lain books with other readers around the world.