Love You So Stories
Taking Happy-Ever-After to a Whole New Level
Taking happy-ever-after to a whole new level, this super-popular, loosely connected series  of contemporary novellas proves opposites attract and family shapes your world.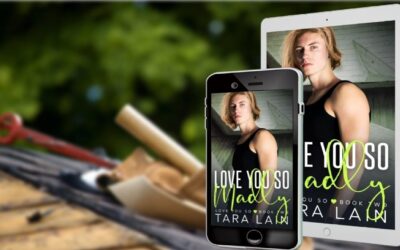 Coming next week is the republication of LOVE YOU SO MADLY, my "falling for the handyman" romance. The new cover is by the great Cats Ashwood and I love it because it shows Dusty's strength and sadness.
read more
Two Story Paperback Anthologies
Join the Group!
Become a part of HEA, Magic and Beautiful Boys, the Tara Lain Reader Group! Share your love of Tara Lain books with other readers around the world.