Love You So Stories
Taking Happy-Ever-After to a Whole New Level
Taking happy-ever-after to a whole new level, this super-popular, loosely connected series  of contemporary novellas proves opposites attract and family shapes your world.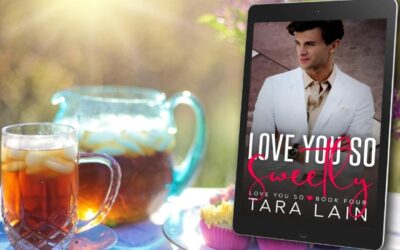 LOVE YOU SO SWEETLY is now re-released after being off the market for many months and it's available in KU for the first time ever. Settle back with a glass of sweet tea and watch the goings on – Bless their hearts.
read more
Two Story Paperback Anthologies
[/db_pb_signup]
Join the Group!
Become a part of HEA, Magic and Beautiful Boys, the Tara Lain Reader Group! Share your love of Tara Lain books with other readers around the world.