The Middlemark Mysteries
Mad Love and Murder on the Central Coast of California
From the true identity of Shakespeare to the sexier side of the Dionysian worship, the investigations of Tara Lain's heroes – a shy, stuttering professor and a drawling vintner – romp through suspects and suspicious motives to find true love.
The Middlemark Mysteries News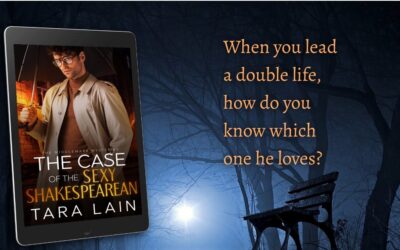 Now for something completely different! We've been dwelling in fairy tale land, and I'm now moving to murder! THE CASE OF THE SEXY SHAKESPEAREAN is a MM, romantic suspense, amateur sleuth, shy professor, opposites attract, hidden identity, you'll-never-guess-the-ending, romance – with cats.
read more
[/db_pb_signup]
Join the Group!
Become a part of HEA, Magic and Beautiful Boys, the Tara Lain Reader Group! Share your love of Tara Lain books with other readers around the world.