The Pennymaker Tales
Contemporary Fantasies with a Fairy Tale Theme
Evil queens, poison apples, heroes too beautiful to be believed — how do these fit into a modern world? Find out in The Pennymaker Tales, a series of contemporary romances with a fairy tale theme. They are each completely stand alone and are united by a single character — Mr. Pennymaker. They can be read in any order. 
The Pennymaker Tales News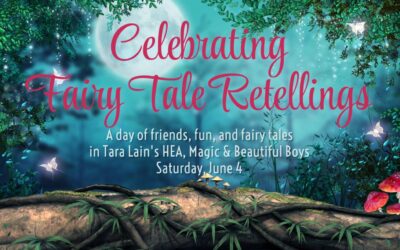 we have a drop-in party with guest authors who have written fairytales retellings (or love them). It's all super casual, so just hop over, join the Group and come have fairytale fun!
read more
2 Story Paperback Anthologies
[/db_pb_signup]
Join the Group!
Become a part of HEA, Magic and Beautiful Boys, the Tara Lain Reader Group! Share your love of Tara Lain books with other readers around the world.