In addition to her popular series, Tara also has a number of stand alone novels and novellas. Award-winning and brilliantly reviewed, these books attract readers to their unique stories and characters.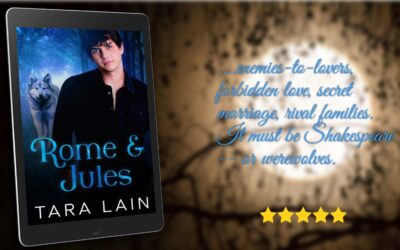 What if the "two great houses alike in dignity" were warring werewolf clans and if Romeo and Juliet were both guys? That's the wild premise of ROME AND JULES, now re-releasing to Amazon and the first time in KU.
read more
[/db_pb_signup]
Join the Group!
Become a part of HEA, Magic and Beautiful Boys, the Tara Lain Reader Group! Share your love of Tara Lain books with other readers around the world.