Balls to the Wall Series
Slightly over-the-top guys in hot contemporary romances on Laguna Beach
A fave of readers around the world, Balls to the Wall brings together unlikely lovers on hot sand, cool water, and rumpled sheets. The eight bestselling books of Balls to the Wall are favorite "gateway" reads, bringing new fans to the MM romance world.
Balls to the Wall Series News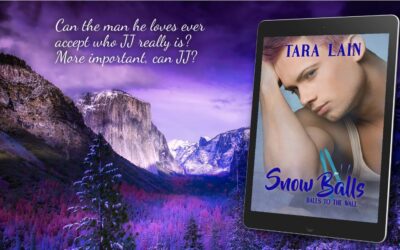 If you like lovable heroes who are also serious hunks learning to live honest and authentic lives – with a whole lot of humor, suspense, and, oh yeah, sex – run to Amazon to grab SNOW BALLS for 99 cents from now through Christmas.
read more
Balls to the Wall Audiobooks
[/db_pb_signup]
Join the Group!
Become a part of HEA, Magic and Beautiful Boys, the Tara Lain Reader Group! Share your love of Tara Lain books with other readers around the world.