FAST Balls
Two members of the Firefighters Assist and Search Team save each other from lives of loneliness
 FAST — Firefighter Assist and Search Team
Firefighter and surfing champion, Jerry Wallender, looks like a hero to the world, but he can't see it. He keeps falling for these intellectual guys who end up making him feel dumb and unneeded.  On top of that, Mick Cassidy, super-gorgeous firefighter and total homophobe, makes Jerry's life miserable with his slurs. Then one day Mick's nice to Jerry and, at the Firefighter's Ball, Jerry offers a helping hand and ends up with a hand-job. What the hell is going on?
Mick Cassidy is great with fighting fires and solving math problems but rotten with people. Raised by a gay-hating preacher, Mick's carefully constructed world of gay bashing starts to crumble when he meets Jerry, the nicest, kindest man he's ever known.  Mick's never wanted a woman and can't stop thinking about sex with Jerry. In fact, he can't stop doing it. Does that make him gay? And if he's gay, what happens to his whole life? A hook-up between sweet Jerry and mean Mick might be total disaster — or the smartest idea Jerry ever had.
What People Are Saying About FAST Balls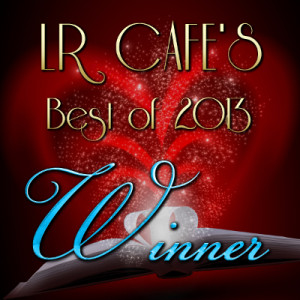 F.A.S.T. Balls WINS for Best Erotic Book of 2013!
Voted 5 Heart Sweetheart! 
All I can say is Ms. Lain has done it again! She has created a story with all these different characters and we experience their hopes, fears and their growth. I actually had to put the book down for a few days as it was so intense. This is a great story! I do, as usual, recommend reading all the books in the series in order, but I am obsessive about that. Ms. Lain has written an amazing series, and I love all her characters! Ok, except for that Ben guy and Mick's father. I almost want Jezebel to get her own book!
5 Stars!
This book was more serious than the others, in that it dealt with a very difficult subject: homophobia and bigotry. Mick's journey out of the darkness of hate and into the light of self-discovery wasn't easy, but Tara, with her compassion and straightforwardness, took Mick and placed him in Jerry's competent hands which makes his transition from bully to ally utterly endearing. Thank you, Tara, for sharing with us this strong, beautiful story of redemption and love.
Reviewer Top Pick! 
It is amazing to see the dexterity with which the author alters the reader's perception of one who has been a very negative character in past tales but heartwarming to see the forgiveness and acceptance which tends to be a theme throughout the series.
5 Stars
The attraction between the two men blazes hot—but will their attraction survive a new homophobic fireman at the station and Mick's fundamentalist preacher father? A Good Addition to the Series
5 Stars!
Wow, talk about facing prejudices head on and delving into the ugliness of narrow minds. Tara's taking this fight to the source and bringing a new level of reality to these wonderful stories, without losing the romance fantasy elements. How many seriously hot guys can actually live in Laguna Beach? Maybe I'll just have to go back for a visit and find out for myself. No calories in eye candy.
Excerpt from FAST Balls
The band got into the spirit and segued from the cha cha into a meringue. Jerry didn't know this one as well but he mimicked Andres and pretty soon had the rhythm. Some people were standing around watching them while others joined in and danced. Andres was so gorgeous and so great at dancing. He even spun a couple of the women around as he danced by them and they squealed. What a charmer.
The musicians worked up to a big finish. Andres pulled Jerry in close then spun him out in a twirl. He circled twice, laughed, and…stopped dead.
Holy crap. Standing on the edge of the dance floor staring at the dancers with big green eyes was the yummiest thing he'd ever seen. Mick Cassidy, tall, straight and strong in a dress blue uniform, the light from the ballroom chandeliers shining off his pale gold hair.
Jerry stared.
Mick stared.
Jerry glanced at the girl standing next to Mick. Really pretty in a blue dress. But nothing, underline nothing, he had seen in a long time was as pretty as that big, hunky homophobe. Mick might be mean as piss, as Hunter said, but he stood there proving that sometimes things that were bad for you are the ones you want most.
A hand on his shoulder woke him up. "You okay, Jerry?"
"Oh, sorry." He turned and smiled at Andres, but man, it was hard tearing his eyes away. "I just saw someone I know."
He headed back to the table and Andres stepped up beside him. "Was the person you know that golden dreamboat in blue by any chance?"
He wasn't going to pretend he didn't know who Andres meant. "Yeah, that's the guy I was telling Rod and Hunter about. The one who was nice to me."
"Oh guapo, he can be nice to me anytime."
Jerry laughed. "Yeah. Too bad he's a raging fag hater."
"So why was he nice?"
"I still haven't figured that out."
He'd been turned to stone. Hell, he had to move. This was stupid. Mick watched Jerry's retreating back moving off the dance floor and saw him guiding a beautiful Mexican with him. Who the hell was that? Jerry had said his boyfriend had left him. He'd sure moved on fast.
"You know that guy?"
He glanced at Jezebel. Oh right, she was with him. "Yes, he works on my shift a lot of the time."
"Sure is a good dancer. He a fag? Must be, if he's dancing with a guy, right."
Whoa. He used that word all the time but it sounded bad when she said it about Jerry. "Yeah, he's gay."
"Must be like your father says. You see a lot of gay guys in Laguna."
"Yes." It felt weird to have his father's ideas dragged into his work life.
She looked out at the dancers. "I always figured what your father says is a load of crap. Gay people are born that way so it has to be God's will and if it's not then God's a load of crap."
Mick gasped and looked at her. Really looked. "I don't believe you just said that."
[/db_pb_signup]
Join the Group!
Become a part of HEA, Magic and Beautiful Boys, the Tara Lain Reader Group! Share your love of Tara Lain books with other readers around the world.