Fuzzy Love
Hot heroes and the world's cutest dog take on bad guys to create a good future.
Follow Batshit, the intrepid Papillon dog, as she tracks down and defeats bad guys, plays Cupid, and guides her heroes on the rocky road to love.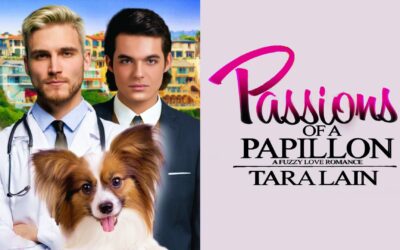 Hi. I'm so glad you joined me to celebrate the release of my new romance, PASSIONS OF A PAPILLON. This story of how a dog changes the lives of two men is now available on Amazon and on Kindle Unlimited.
read more
[/db_pb_signup]
Join the Group!
Become a part of HEA, Magic and Beautiful Boys, the Tara Lain Reader Group! Share your love of Tara Lain books with other readers around the world.