THE FAIRY SHOP is FREE for a Limited Time!
Celebrating the holidays with heart!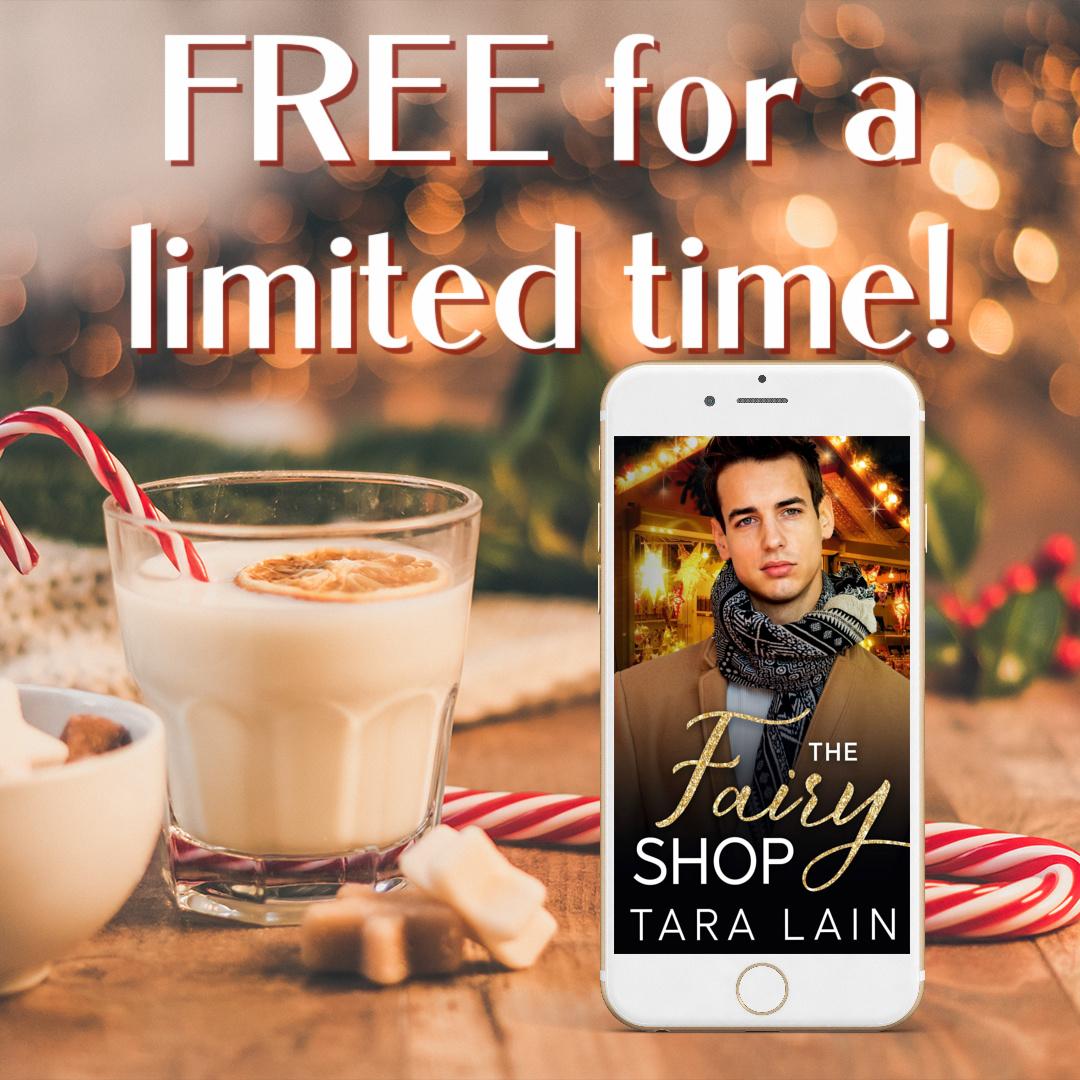 Hi. A lot of people's favorite holiday novella is THE FAIRY SHOP, a very special story of a small town single dad and the man who transforms his life and his daughter's courage. This book is FREE on Amazon for just a few days, so grab it quick!
And don't forget to check out Tara's brand new Holiday Romance, The Fairy Dance! It is also available at Amazon and on KU!
The Fairy Shop by Tara Lain is a single dad, opposites attract, small town, MM holiday romance—wrapped in the magic of love.
A single dad who needs love. A child who needs courage. Sounds like a job for a fairy.
When Nate Hawthorne meets Asher Dane, the huge, tattooed hunk embodies Nate's dreams – and his daughter's nightmares. Delly's terrified of big men.
Then Nate and Delly find The Fairy Shop, a mysterious store where a unique proprietress sends Delly in search of the wand that will make her brave.
On a snowy Christmas Eve, love and courage meet under the influence of a most unusual fairy and Nate and Delly's lives change forever.
Tara's 2021 Holiday Romance!
The Fairy Dance is an opposites-attract, big city vs small town, holiday MM romance—in tights.
What if the man of your dreams dances into your life—and he's a nutcracker?
Maintenance man, Jed, might yearn for an alpha-femme guy, but where's he going to find him in his small Oregon town?
New York ballet rising star, Henri, just wants to dance, but his desire for top roles only leads him into the pervy artistic director's bed.
The chances of these two meeting are less likely than a grand jete. But then they do, one pre-holiday evening in a less-than-one-night stand that leaves them both yearning. Still, one short hookup on a kitchen floor doesn't turn Jed and Henri into a match made in heaven. Not when all the world sees is a janitor and the ballet boss's potential boy toy.
Sounds like a job for the Sugarplum Fairy.
November 22, 2021
Tara Lain Books
Join the Group!
Become a part of HEA, Magic and Beautiful Boys, the Tara Lain Reader Group! Share your love of Tara Lain books with other readers around the world.