PERILS OF A PAPILLON is RELEASED! Fake Fiancé, Sexy Suspense, Hidden Identity, Dog to the Rescue Romance!
Hi. I'm so excited that Bat is back!
Anyone who knows me, knows my dog Jolie. She captured my heart about ten years ago. She's a Papillon, the craziest, smartest, most intrepid 9 pounds on the planet. I just had to write a book about her.
But the fact is, the resulting dog book, PASSIONS OF A PAPILLON, introduced readers to Batshit, a Papillon so amazing she had to have her own series. Today I'm introducing book 3 in that series. PERILS OF A PAPILLON was so much fun to write because it's a fake fiancé, pretend boyfriend story and that is such a great trope to create. The book has hot guys and a cool dog, what more could better?  You can get it HERE!
You don't have to have read the other books to read PERILS OF A PAPILLON, but if you'd like to know how Bat became Bat, PASSIONS OF A PAPILLON is FREE today (July 20th only)! Grab it!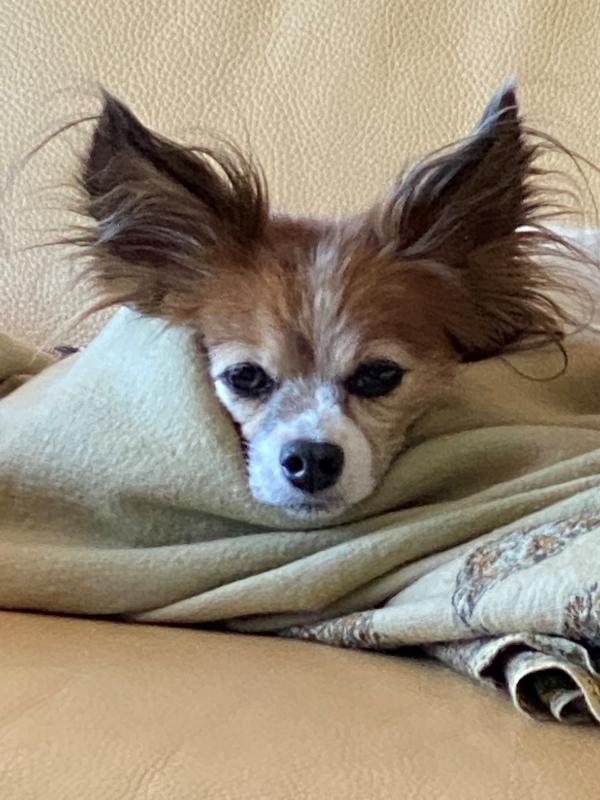 Perils of a Papillon is a pretend boyfriend, opposites attract, adorable nerd, hot guys with secrets, suspenseful, comedic, sexy MM romance—with dog.
Can pretending to be engaged get you murdered?
Toby Albertine needs a fake fiancé to get the teaching job of his dreams.
Sadly, he's kind of a duh-weeb and he lives with his twin sister who everyone mistakes for his wife, so no dates
In desperation, Toby asks Ernest, the mysterious man of his dreams, to masquerade as his one and only for a single party. Ernest says yes, but Toby forgot. Things that seem too good to be true—are.
Toby and Ernest wind up sharing a king-sized bed at a resort that's crawling with all of Toby's school bigwigs. Can you spell couple's massage? But one guy is trying to kill Ernest and another's trying to save him. There's no place for Toby but in the middle.
There's a dog, of course, with gigantic ears and a bigger personality. And there's even a cat named Cat, plus tons of hot sex, out-loud laughs, and near-death experiences. Batshit does it again!
Available in Paperback and Kindle Format
Release Date: July 7, 2021
Tara Lain Books
Other Books in the Fuzzy Love Series
Follow Batshit, the intrepid Papillon dog, as she tracks down and defeats bad guys, plays Cupid, and guides her heroes on the rocky road to love.