Better Red
Who's afraid of the big bad Wolfe?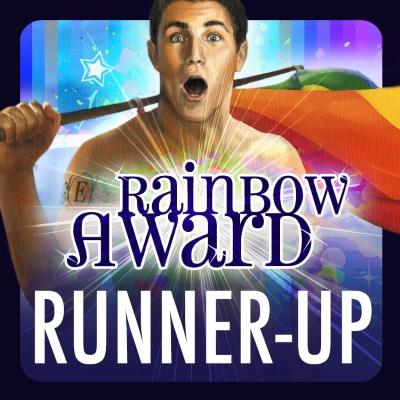 2021 Best Gay Fantasy Romance Runner Up
2021 Best Gay Book Runner Up
Who's afraid of the big, bad Wolfe?
Red Ridley knows he could have a happy life in Ever After, New York, waiting on tables at Mom and Pop's, making numbers add up for clients, studying business at the junior college – and maybe, just maybe having the man of his dreams, Mark Woods, the young owner of the local garage. One problem. Red's gorgeous. Amazing looking. Totally unique. And no one who sees him – especially his grandmother, who's his biggest promoter — believes he won't end up on the cover of a magazine. Gran's dreams come true when famous New York agency owner, Brock Wolfe, shows up in Ever After and sets his sights on Red.
Red doesn't want to leave Mark, but Gran has given everything to raise him, and the money he could make would give her a happy, easy life. Then, the news gets worse – Gran could lose her house — so Red breaks down and goes to New York where the Wolfe shows just how bad he can be. Faced with a fate worse than death, Red needs a hero or needs to be one. Is there any chance to live happily in Ever After?
Release Date: April 16, 2020
Tara Lain Books
274 Pages
ASIN B086KQF2RG
5 Stars
I loved Red. He was so beautiful, yet so humble and down to earth. Mr. Wolfe's first mistake was looking at Red's beautiful face and assuming that there was nothing in his head. Red had a wisdom that was far beyond his tender years; he did not hesitate to assert himself when necessary, regardless of what anyone else thought. In this story, Tara has created more strong, atypical characters reminding me that looks are deceiving. Thanks, Tara, for another fabulous couple to add to my favorites list.
5 Stars
Will Red be able to get out of the clutches of Brock and the big city? Will he ever get his hearts desire, which is Mark? Read this book and find out! I loved this story and I know you will too!
5 Stars
Better Red is an imaginative take off inspired by the Little Red Riding Hood story. You can't help but fall for Red and his woodsman. This is a tale of country vs city  and sticking to what you know is right. I loved the creative way the author spun this tale and I highly recommend.
Join the Group!
Become a part of HEA, Magic and Beautiful Boys, the Tara Lain Reader Group! Share your love of Tara Lain books with other readers around the world.