Cowboy's Don't Come Out
Only a Hawaiian cowboy can take this closeted rancher to paradise
Cowboys Don't Come Out is a coming out, single dad, must-love-kids, custody battle, fear-of-flying, cowboy-sexy, two-step dancing, Hawaii-for-the-holidays, MM romance.
Is the closet big enough to hold two cowboys?
Rand McIntyre stays in the closet to protect what he's built – his small California horse ranch and the privilege of teaching kids to ride.
Kai Kealoha, a genuine Hawaiian cowboy, stays closeted to protect his "kids", the siblings he raises with no official approval. 
Add in one detested holiday with parents at Hana Ranch on Maui and the two cowboys bond over a love of dancing, a nude beach, and each other's beautiful butts.
But vacation sex doesn't count, and nobody gives up real life for a few hot minutes in a bamboo forest.
Unless they do.
When Rand braves his paralyzing fear of flying, his relationship with his parents, and his beloved business to respond to a call for help from Kai's brother and sister, both men have to re-revaluate what it means to be family – and who'd make it worth it to come out.
Available in eBook and Paperback
2nd edition
Release Date: November 10, 2020
Tara Lain Books
244 pages
ASIN B08MB22VK7
Other Books in the Cowboys Don't Series
What People Are Saying About Cowboys Don't Come Out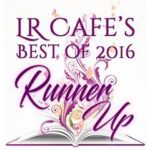 Runner Up for the Best Cowboy/Western Romance for 2016!
5 Stars!
I honestly couldn't have asked for a better intro to this author. This tale had warmth, believability, human decency, optimism, bravery, selflessness, love, generosity, lots of happiness, a little sadness, and one of the loveliest HEAs I've ever come across.
5 Meows!
I loved this story. Everything about it. I loved all the characters, Rand, the little old lady he friends on the plane, Rands parents, Kai and Kai's brother and sister. At times I think they steal the book at least, they stole my heart!
5 Hearts!
Honestly, words cannot begin to describe how much I loved this book. It was so easy to get emotionally invested in Kai and Rand's relationship both with themselves and Kai's siblings. I cried at least twice. What is it with books and making me cry lately? This is the third one in a row! Well, okay Tara Lain always makes me cry at least twice in every one of her books. But, I think of it as a sign that the author has done something very right to get me to react like this.
Anyhoo… Tara Lain, you are one crazy talented author. I encourage everyone to take a chance on Cowboys Don't Come Out, because it is absolutely wonderful. Well done, Tara.
5 Stars!
This story warmed my heart so much. I was crying and smiling and aching. My heart was a mess and the emotional suspense was so well done. Nothing felt dragged. The author's timing of character discovery and plot were, in my opinion, spot on. There's depth to this tale and a lesson too. Times are changing but fear doesn't go away with the passing years.
Cowboys Don't Come Out is a story about love being stronger than hate. It can't erase the past but it can heal your present and smooth out your future. This is a feel good triumphant book and you should absolutely read it!
4 stars!
This is a sweet romance, but there are darker moments where the effects of abuse, neglect, and bullying are explored carefully and sensitively. I really enjoyed this story.
5 Stars!
I loved this book. Loved it.
Instalove-check
Cowboys-double check
Incredible secondary characters-check check check
HEA that left me in a puddle of happy-infinity check
Excerpt from Cowboys Don't Come Out
By now the place was jumping. People had been squeezing into the cracks ever since they arrived, and the music clearly signaled dancing time. Couples bopped out onto the floor and the Texas two-step, Hawaiian style, began.
Rand slugged back a mouthful of beer. "You wanna?"
"You can dance? Hell yes."
She was out of the booth and onto the floor in record time. Apparently she didn't get enough dancing. She's come to the right place. Dancing R Us. He took her in the semiclose two-step hold and set off onto the floor.
After a couple of twirls and close-hold side-by-sides, she grinned up at him. "You really can dance."
"As advertised." That might be the only thing about him that was.
A few people had come to the edge of the dance floor and were clapping Rand and Julie on. Rand released his inner exhibitionist and put on a little show. Julie had no problem keeping up. Suddenly a loud whistle cut through the music, and someone yelled, "Go Kai!"
Rand looked around and saw a guy dancing with a pretty redhead. Whoa. Maybe he should say a pretty guy dancing with a redhead—tallish, lean, with caramel skin that glowed in the soft light, and below-the-ear-length black hair that swayed under his cowboy hat as he danced. And shit, could that guy dance. Graceful, sure-footed, and sexy. Holy hell.
"Hey, can't stand the competition?"
"What?" Julie grinned at him. Damn, he'd stopped dancing to watch. "Oh, hell no."
The band segued into something far more up-tempo and fiddle-based. Most of the dancers gave up, but not the beautiful guy. He just stepped it up and out, twirling his partner across the floor. Rand took up the gauntlet, adding in some line-dance steps. Julie picked it up fast, and they held their own. Rand glanced at the other couple and got a stare from Mr. Gorgeous, who filled out his jeans like sin in blue denim, his ass rounding the back and worn fabric cupping his package in front. Stop looking, asshole, before you get a very embarrassing boner.
Join the Group!
Become a part of HEA, Magic and Beautiful Boys, the Tara Lain Reader Group! Share your love of Tara Lain books with other readers around the world.