THE FAIRY DANCE Released! Opposites Attract for the Holidays!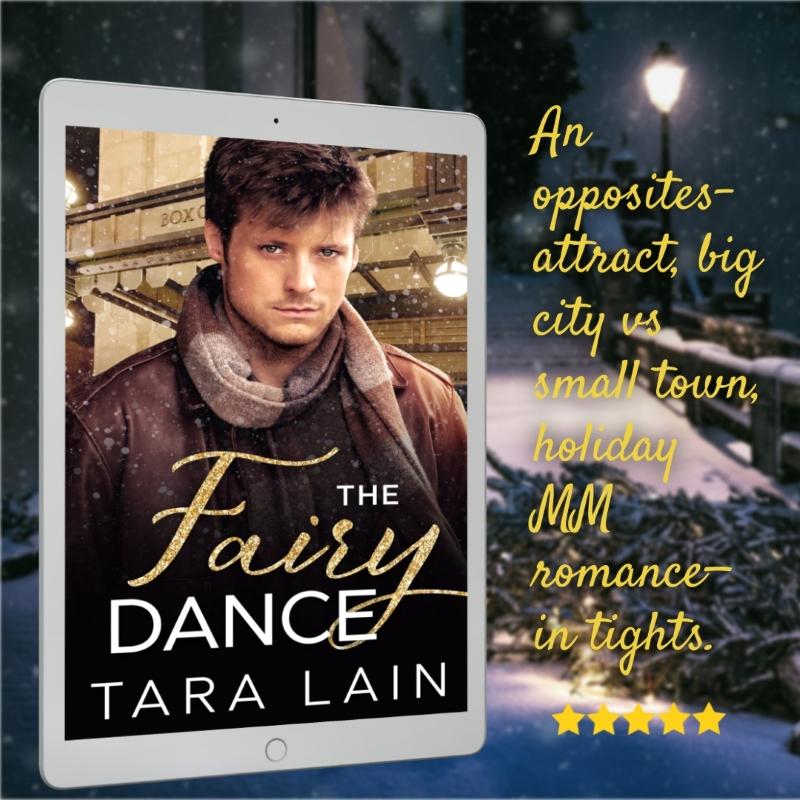 I'm delighted to announce the availability of my surprise romance, THE FAIRY DANCE! It's now available on Amazon and free in KU!
This is the story that wanted to be told. It takes place in my beautiful town of Ashland, Oregon, which is such a special place all the time, but particularly during the holidays. Lights outline the downtown in shimmering beauty and deer munch breakfast in your front yard. The amazing Oregon Shakespeare Festival and the Oregon Cabaret Theater have holiday performances and all the fabulous restaurants snuggle their tables in front of fireplaces. It's a small town with big culture and the perfect place for an unlikely holiday romance.
Grab your copy today!
The Fairy Dance is an opposites-attract, big city vs small town, holiday MM romance—in tights.
What if the man of your dreams dances into your life—and he's a nutcracker?
Maintenance man, Jed, might yearn for an alpha-femme guy, but where's he going to find him in his small Oregon town?
New York ballet rising star, Henri, just wants to dance, but his desire for top roles only leads him into the pervy artistic director's bed.
The chances of these two meeting are less likely than a grand jete. But then they do, one pre-holiday evening in a less-than-one-night stand that leaves them both yearning. Still, one short hookup on a kitchen floor doesn't turn Jed and Henri into a match made in heaven. Not when all the world sees is a janitor and the ballet boss's potential boy toy.
Sounds like a job for the Sugarplum Fairy.
November 22, 2021
Tara Lain Books