Tara Special Guests: Jodi Payne and BA Tortuga Introduce LAND OF ENCHANTMENT plus Giveaway
Hi. Huge welcomes to my friends the amazing Jodi Payne and BA Tortuga who are bringing their brand new release to us, LAND OF ENCHANTMENT.  Plus, they're giving away a copy of another new release, WRECKED. So be sure to leave a comment! Here are these two great authors to tell you about this brand new romance.

Hey all!
I'm Jodi Payne and I'm here with BA Tortuga to introduce you to our newest release, Land of Enchantment. Levi is a rodeo cowboy that owns a roofing business, and Mason is a runaway from New Jersey who accidentally ends up in New Mexico. Today we have Levi and Mason's Top 5s for you. There's also an excerpt. Make sure you enter the giveaway!
Thank you for having us, Tara!
Levi's top five concession foods at the rodeo.
Funnel cake. Crispy, hot, sweet fried bread that you can possibly use to tell your future.
Deep fried Twinkies. Crispy, hot, sweet fried little cakes WITH CREAM. Also handy for teasing guys with fake bjs.
Corny dogs. Crispy, hot, fried tube steak. See point two.
Navajo fry bread tacos. Crispy, hot fried bread filled with TACO MEAT.
Frito chili pie. Not fried, but crispy and hot, comes with both chili and cheese. Also, Fritos.
Mason's top five things he misses about New Jersey.
His sister. Izzy is all the family he has left and he doesn't know if he'll ever get to see her again.
New York style pizza. Gooey cheese, thin, chewy crust—it tastes good in New Mexico, but it's just not the same thing.
Bagels. Nowhere makes a bagel like they do back east. Period.
His car. And for that matter his driver's license. Man does he miss driving.
Rain. Like, normal rain. There's hardly any rain out in the desert, and when it does rain, it's this wild, dangerous force of its own.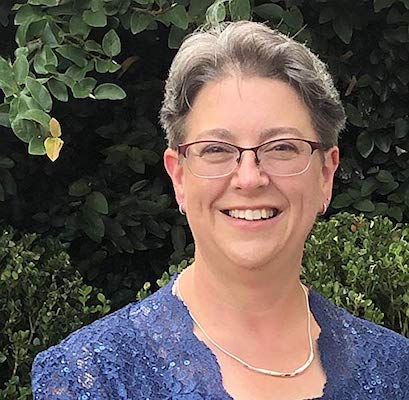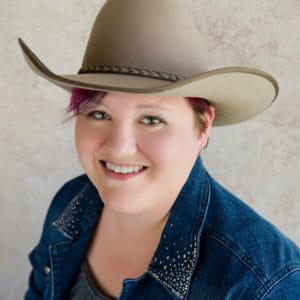 Land of Enchantment
By Jodi Payne and BA Tortuga
What if you had to leave everything behind to find your way home?
Opposites definitely attract, but can an east coast kid on the run and a southwest rodeo cowboy learn to speak the same language, let alone learn to trust each other?
When Mason Wild has to get out of Jersey fast, he heads west without a plan or a penny to his name. Luckily he finds a job with a roofing company run by a rodeo cowboy who's kind, easy to work for, and even with his jaw wired shut, hotter than July in the high desert.
Bull rider Levi Yost knows what it's like to be down on his luck. He's not much older than Mason, but he's been around the block a few times–or at least around the rodeo arena. He takes a chance on Mason, giving him a job and a place to live on his ranch. The two of them discover a surprising amount of common ground, but trouble has a way of finding each of them. Mason has to decide whether to trust Levi with his past, and Levi has to come to terms with the fact that he's not just riding out for himself anymore.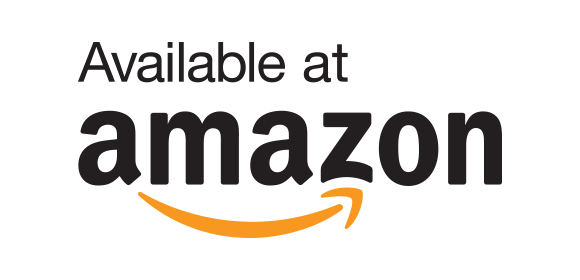 Excerpt
The waterfall was amazing, the drops warm when they hit him and the wind cooling them immediately.
"Oh, man. Can I go in? I'm going in." He took two more long strides and got in as far as he could and still easily stand up. Then he inched in closer, and closer still, testing to see when he'd get knocked over.
The water poured out about chest high, assuming he could stand close, but those rocks were slick as snot, and he kept sliding down over the smooth humps of minerals.
The water was already over his waist, and he was having enough trouble. He wasn't going to get all the way in, but he was going to try for another foot or so. He just had to find the right place to get a foothold. "If I slip and disappear, are you coming in after me?" he shouted over the running water, laughing.
"You won't fit through the hole, goof. Don't try it." Levi was laughing, standing at the bottom.
"Aw. What fun are you?" He stood there for a minute longer, letting the water splash and crash into him before turning and slowly making his way down again. Going back down was way harder, trying to find somewhere to put his feet where they wouldn't slip. "Whoa."
"Give me your hands." Levi reached up to help him down.
He reached out with one hand first and had to lean forward a bit with the other, feeling unsteady, but Levi got a good hold on both. He let himself slide down the last little way and hopped off the rock, landing close enough to bump chests with Levi and step on his toes.
Levi swallowed hard, his Adam's apple bobbing. "Damn."
He shifted his grip in Levi's, squeezed the cowboy's fingers, and leaned in close enough to kiss. But Levi's face full of metal made that pretty impossible. "This is really happening, right? I'm not… you're not fucking with me?"
"If you're asking if I'm gay and interested, then yeah. If you're asking if I'm going to ask you to do something because you're working for me and I think you owe me something, then no."
"I'm asking if you're interested. I already know you're not an asshole." He grinned. "Besides, I work my ass off for you. I don't owe you shit."
"I'm interested." Levi touched his belly, the caress featherlight.
He gasped softly, his abs going tight under the touch and his balls getting heavy. He covered Levi's hand with his. "Aren't we kind of… out in the open here? Is it okay?"
"I was just saying hi, not offering to blow you." Levi winked at him, eyebrows waggling. "At least not for a few weeks."
"Yeah, that's not happening, Jaws." He winked at Levi. "I'm good to go, though. You can owe me.
"Butthead." Levi splashed him, then grabbed his ass
"Really, rodeo?" He reached around with his longer arms, took both of Levi's cheeks in his hands, and pressed their hips together. "Mm. Nice fit." Really fucking nice. His cock was happy.
"It is." Levi grinned at him, leaned just a little bit. "I've been looking."
"Yeah?" He felt his cheeks turn pink, and his ears too. He moved one hand to the back of his neck and rubbed it, a little embarrassed. "I might have been watching too.
Enter the Giveaway
Leave a comment to win a copy Wrecked, another new release from Jodi Payne and BA Tortuga.
The call comes when Beckett Adler least expects it. He's made a new life for himself in Vermont and has a law practice of his own. After four years he's even stopped wearing his wedding ring. So when he finds out his husband, bull rider Skyler Paulson, has been seriously injured at an event, he isn't sure what he wants to do. He knows what's right though, so he heads down to Baltimore to bring his man home. 
Sky knows his injuries are a career-ender, and he can't believe Beck has come for him after all this time. He's not a hundred percent sure what went wrong with their marriage and he has no idea how to be anything but a bull rider. But he wants this second chance, so he grabs at it with both hands. 
There's a lot Sky has to learn, from how to walk again to how to settle down with the man he loves. Beck needs to learn to open up and how to be more trusting. For their marriage to work again, both men will have to find a way to meet in the middle. Because neither of them wants to be wrecked anymore.