Cowboy's Don't Samba Cover Reveal!
Hi! I've written three cowboy romances and this is the neglected one. COWBOYS DON'T SAMBA released right at a time of upheaval in publishing and a lot of readers never saw it. Many people have found it since, but the chances are good you might not have seen it. Give it a try because it's YUMMY.
Maury, a serious, responsible bull rider who feeds his big family on the back of a bull, is still living his life in response to the fact that his older brother was killed for being gay. Maury might be somewhat attracted to guys, but acting on it? Forget it. Then he meets the younger brother of his biggest enemy – the one guy who could deny Maury his championship.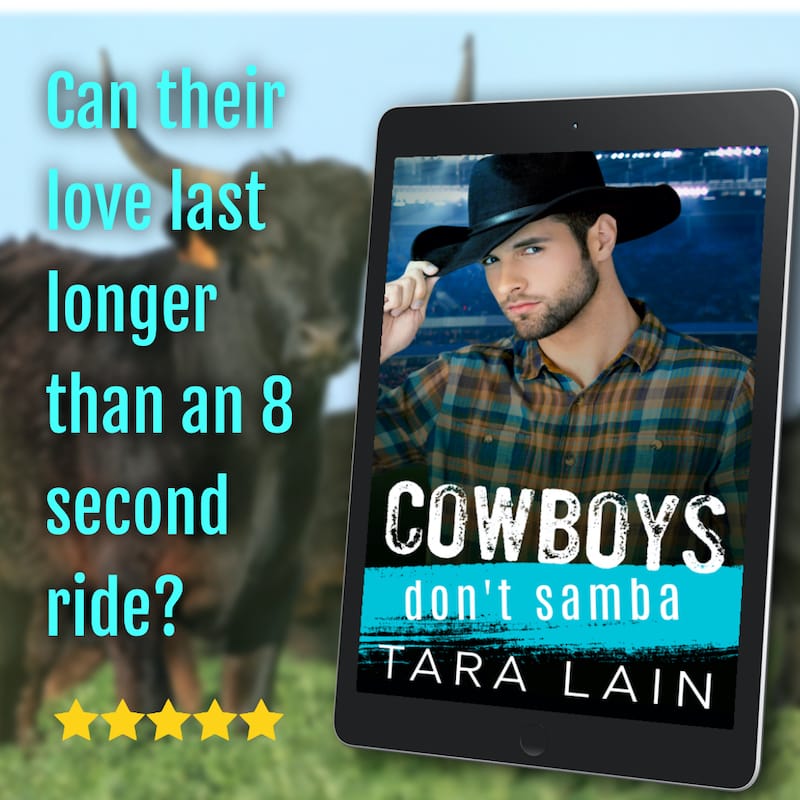 COWBOYS DON'T SAMBA is a gay-for-you, enemies-to-lovers, gay bull riders, macho males, totally dysfunctional family, death-by-homophobia, MM romance.
Is the brother of my enemy my lover?
Maury Garcia's a world champion bull rider who's always been attracted to guys –but never done crap about it
That's because his lucrative career feeds his huge family – and he wants to stay alive. His brother learned that the hard way.
Besides, Maury likes women well enough and nobody's ever tempted him to change that.
Hello temptation.
Tristão Silva sure as hell came all the way from Brazil to drive Maury insane – perfect face, sexy samba hips, gentle, kind nature. But Tristão's the brother of Maury's biggest enemy and together they could rob him of all that Maury's given up everything to achieve.
Any chance these alpha males can survive machismo and make their love last longer than an 8 second ride?
Available in eBook and Paperback