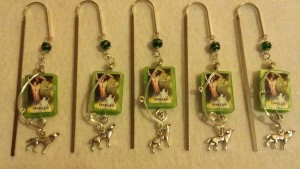 I just added a new CONTESTS Page to my website since i have so many of them!  LOL. You already know about the great opportunities to win in The Pack or the Panther Blog Tour. Click HERE to enter!
And here's a new contest for you. The January Giveaway Bonanza! A bunch of authors have gotten together and we're giving away a bunch of great stuff just because you're so cool! Here are the details —
Authors participating in the giveaway–
Dawn Montgomery, Ayla Ruse, Maggie Mitchell, Maggie Nash, Qwillia Rain, Jessica Coulter-Smith, Ditter Kellen, Madeline Pryce, Cynnara Tregarth, Belinda McBride, Tara Lain
 WHAT ARE THE PRIZES?
Ditter Kellen–an ecopy of Ember Burns
Tara Lain– 2 copies of MISTLETOWED 1 copy of my new release coming Jan 8th – The Pack or the Panther I jewelry bookmark for The Pack or the Panther (US only) 1 T-shirt for Cataclysmic Shift (US only)
Maggie Nash– ebook copy of KINKY BET
Belinda McBride– a swag assortment and a print copy of Doms of Dark Haven, signed by all three authors. 🙂
Jessica Coulter-Smith– e-copies of Ashton Grove Werewolves books 1-6 in your preferred format
Ayla Ruse– a $15 GC to amazon.com or barnesandnoble.com (Winners choice). Also a pdf copy of a story from my backlist.
Madeline Pryce–an ecopy of Dark Cravings or Dark Innocence– her new release on 1/31
Cynnara Tregarth– 2 ebooks from my backlist and a $10 Loose Id gc
Maggie Mitchell– $10 Totally Bound gc
Qwillia Rain- digital copies of my Diablo Blanco Club series (Unfair Advantage, Under Control, Rite of First Claim, and Santa's Elf), a messenger bag with pens, post-it notes, and a keychain wallet.
Dawn Montgomery– an ecopy of Thunder and Roses (release 1/28), and an ecopy of Hidden Confections (A Red Velvet Christmas)
Here's the Rafflecopter for the JANUARY GIVEAWAY BONANZA (don't forget to go to the contests page to enter the Pack or the Panther Tour contests)
Thank you for coming by! Have fun!