The Pack or the Panther
The battle of cats and dogs
Cole Harker, son of an alpha werewolf, is bigger and more powerful than most wolves, tongue-tied in groups, and gay. For twenty-four years, he's lived to please his family and pack—even letting them promise him in marriage to female werewolf Analiese to secure a pack alliance and help save them from a powerful gangster who wants their land. Then Cole meets Analiese's half-brother, panther shifter Paris Marketo, and for the first time, Cole wants something for himself.
When Analiese runs off to marry a human, Cole finally has a chance with Paris, but the solitary cat rejects him, the pack, and everything it represents. Then Cole discovers the gangster wants Paris too and won't rest until he has him. What started as a land dispute turns into World War Wolf! But the bigger fight is the battle between cats and dogs.
2nd Edition
Published March 26, 2020
Tara Lain Books
167 Pages
ASIN B0863L9QW1
What People Are Saying About The Pack or the Panther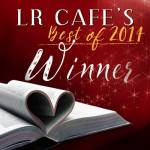 The Pack or the Panther, as part of Tales of the Harker Pack, won Best Series of 2014 in the LR Cafe Awards
5 Stars! Recommended!
I love the pack dynamics, and watching Paris and Cole dance around each other is hot and steamy. I also love that Cole is a dominant alpha yet has vulnerability; he doesn't like speaking in public and often stutters.
5 Stars!
I have to say that I'm not particularly a fan of shifter stories, but Tara, with her skillful writing, vivid imagination, and excellently drawn characters has won me over. I recommend this tale to everyone who likes shifters, hot men, exotic dancing, exquisite sex, and plain down to earth universal wisdom. Thanks, Tara, for the conversion. It was a great surprise.
A+
It's rare that M/M shifter books surprise me anymore, but this book did.
I don't give out a lot of A+ reviews, but The Pack or the Panther deserves it. Highly recommended and looking forward to the next one in the series.
5 Stars
Dialogue that perfectly matches shifter personalities makes this story a delight. Tara Lain knows just what to write when a topping-from-the-bottom cat wants his wolf: "Come on, Puppy, fuck me or I'll yowl on your back fence all night." More complicated than usual heroes, a nasty gangster werewolf with a pole-dancer obsession, and Lain's unique wolf pack politics – just the ticket for a fun paranormal romance.
Excerpt from The Pack or the Panther
Cole took hold of a branch a few feet from Paris. "Do you think the alliance will stand?"
He shrugged. "Hard to say. I know everyone hopes so, so I hope so too."
Cole pulled his eyebrows together. "But you don't really care."
Paris looked up sharply. "Yes, I care. I care about my parents. They've been good to me and I owe them a lot. I'm a freak by wolf standards, and my father has never abjured me. I honestly believe he kept me separate for my well-being more than his own. He acknowledges me as his son even though I remind him of his greatest sorrow."
"Your panther mother."
He nodded. "And Trixie isn't a brave female. My existence is difficult for her, but she's been nothing but good to me. She had to stand against the combined disapproval of a lot of other females for me. They didn't know what I was, but they knew I was Merced's first wife's son. They weren't kind. She was. I value her and want the best."
Cole nodded. If there was one thing he understood, it was loyalty.
"And then there's you."
Cole glanced up. Look at that mischievous face. He'd switched from deeply serious to court jester in one second flat. "What about me?" He grinned.
The cat danced around his tree, unfastening buttons on his shirt with intricate skill. "You want the alliance and I want you. Isn't that an Aristotelian principle? If A equals B and B equals C, then Paris wants Cole to have his alliance so Paris can have Cole's big yummy cock in his ass. An ass, I might add, that's been throbbing like a voodoo drum since I first looked in your silver eyes, wolfman." He whipped off the shirt, leaving his upper body bare.
Wow. Even knowing what was coming, that sight was hard to believe. The cat's skin glowed in the moonlight like so much alabaster formed into a work of art. If you liked bulky, you wouldn't like Paris. But if the look of a black leopard stealing along a branch stilled your heart, this sight would do it for you down to the ground. Not really slim. More like lean, with muscles just where they should be, but as if they were made of silk rather than stone. Fluid.
Paris reached and grabbed a branch, then pulled himself up one-armed until he leaned over the wood on his belly. Flip. He circled and came up to sitting, his upper body glowing and long legs dangling. He spread his arms out for a second as if balancing on a tightrope. Then he reached in and started to unfasten his belt. Slowly, he slipped it from his trousers, then swung it over his head until it caught on an upper branch.
He pulled himself to standing and used one hand to slowly lower his fly. White showed in the gap. Oh my. Not white underwear.  White skin. Cole shuddered. He wasn't used to this kind of sexy. Hell, who was? This cat was one of a kind.
Join the Group!
Become a part of HEA, Magic and Beautiful Boys, the Tara Lain Reader Group! Share your love of Tara Lain books with other readers around the world.