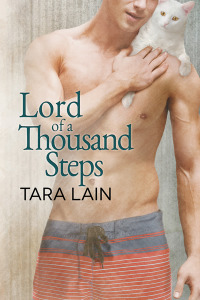 Hi and welcome. Have you ever wondered about the Amazing Things Writers Learn? As you can imagine, a romance writer has to learn craft — a lot of it — and it's a never ending process. We learn how to write in deep point of view, never straying from the ideas, experiences, sights, sounds, smells and tastes our point of view character might have. We learn character arc, and scene structure  and — well, you get the idea.
But then, we have to learn all the things necessary for our stories. There's an old adage that says, Write What You Know. Okay, that's true on some levels. We write the love, hope, fear, anger and all the other emotions of our lives. We pour them onto the pages. But details of the story? We essentially never know all of those. Nine out of ten times, we have to do research and that takes writers on wild and amazing journeys.
Just for the books i released in 2016, here are some of my amazing travels into worlds not my own —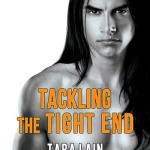 For TACKLING THE TIGHT END, i dove deep into the world of Native culture, particularly exploring the idea of the two spirited that was inherent among some Native communities. I have to confess, this was one of my favorite research projects. Also for that book, I learned even more about football, the tight end position specifically, Indian casinos, hand guns, Native adoption, and towns in Arizona.
Compared to that book, TAYLOR MAID was relatively simple. I had to brush up on my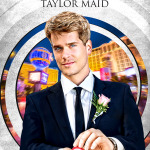 knowledge of Las Vegas, marriage laws all over the country, inheritance laws, and review my drag queen dressing details.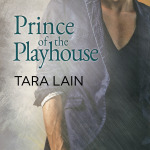 PRINCE OF THE PLAYHOUSE took me back to Laguna Beach where i lived for many years, so the setting was familiar, but that was the only easy part. While i know a lot about Shakespeare, i still had to search for specific scenes to use as backdrop for the action. I also had to dig into Hispanic gang culture in LA, and really had to get my facts straight on juvenile felony offenses. Whew. A writer's life!
Then came BEAUTY, INC. For that one all i had to master was the cosmetics industry, chemical formulations for face
creams, cancer information centers, and Brooklyn. LOL!
LORD OF A THOUSAND STEPS went back to Laguna Beach but a different end. Thousand Steps Beach is in south Laguna and, while i'm quite familiar with it, i needed details since my heroes spend a lot of time there. I also had to learn a lot of information about architecture (my husband's an architect so i have built-in expertise), divorce and custody laws, and architectural schooling in Mexico.
Coming up in October is the re-release of SPELL CAT. Since it's paranormal, i get to make up my own rules for the world, but my hero is a history professor and teaches a class on witchcraft, so lots of research was required for that.
In November, my first ever murder mystery releases. It's called DEATH DANCER. I was lucky to participate in a workshop on crime scene procedure earlier this year, so i used a lot of that information, plus had to do lots of research on ballet, and streets in New York City.
Another really fun learning experience came for my first cowboy romance which releases in December. It's called COWBOYS DON'T COME OUT. Interestingly, it mostly takes place in Hana, Hawaii and other locations on Maui. I got to dive into the whole Hawaiian cowboy (paniolo) tradition as well as take an imaginary vacation learning all the details about places like Makawao and Kahului. There was also a lot of searches related to horses, how to ride, how to teach someone to ride, cowboy equipment, and more.
So it's been a fun and exciting year plunging into new subjects and universes! As you read, remember virtually every page has some topic or detail that had to be researched. Little things like expressions kids use, slang, where a street is located, the kind of trees you find in different locations, all require a trip to Google. Join in My Wild Journeys!