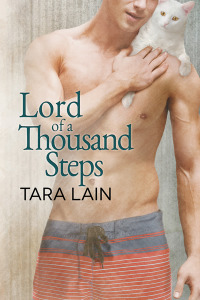 Hi —
Thanks to all who came to celebrate Big Backlist Weekend! We'll announce the winners by email soon! Now, i have another exciting event for you. In honor of my new release, LORD OF A THOUSAND STEPS, coming Wednesday August 31st, Dreamspinner is offering All Tara Lain Backlist Titles 30% OFF!  To get this Special Price, you need a Code —
THOUSAND
Here is the link to all my titles at Dreamspinner.
https://www.dreamspinnerpress.com/books/tara-lain-552-a
So enter the code THOUSAND when you choose a book or books! This Special Sale is on until September 4th only. 
Another Special!! You can also download KNAVE OF BROKEN HEARTS for 99 Cents. Just go to the link above and look for it!
Next, watch for the release of LORD OF A THOUSAND STEPS on Wednesday. This book is already getting great reviews. There will be a Blog Tour with prizes, excerpts, and fun insights into the book. If you'd like to preorder it today, just check out the buy links here.
Thank you for coming by. Be sure to take advantage of these great sale pries!! : )