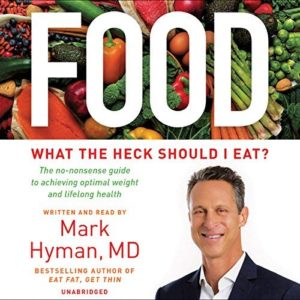 Hi–
In my newsletter, I always recommend a book that has impacted me in recent reading. BTW, join my newsletter HERE . So i thought i'd share a couple of those with you.
Have you ever asked yourself What the Heck Should I Eat? You'll get that answered in this book, Food, What the Heck Should I Eat by Dr. Mark Hyman. There are a number of good books on the subject of the new thinking on diet, but i found this one to be very clear and easy to follow. This is not a lose weight book specifically, but if you're interested in weight loss, this will do it. My cousin has lost 9 pounds in two weeks just by shifting to this way of eating. We all need to understand how we've been misled about food and diet and this book shares that without becoming too rancorous. Buy the audiobook HERE.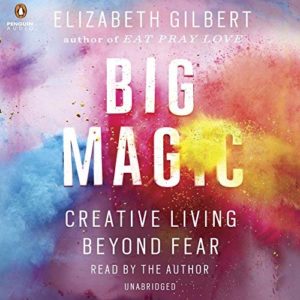 There are a gazillion books on creativity and a lot of them are boring. This one isn't. Big Magic by Elizabeth Gilbert is inspiring, enlivening, life transforming and funny. If you're creative (and we all are) this is a book you need to read. It will reframe your thinking about so many things. Here's the Audiobook Link.
I listened to both of these books in audio since I'm an audiobook freak, so i'm sharing theAudible links, but you can find them everywhere! I hope you enjoy them both.