Hi and welcome to Yanis Marshall Gets Gay!  If you follow me on social media, you may know that i just finished NaNoWriMo, which requires that you write 50,000 words in a month. I won, meaning i wrote the words. In addition, i did one cover reveal and one book release, had to create 8 blogs and a 2,000 word short story — so i think i'll relax over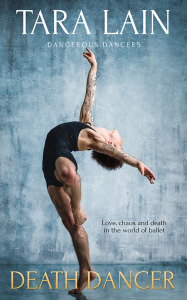 this blog post and tell you to enjoy this great routine by Yanis Marshall, Arnaud and Mehdi on Britain's Got Talent dancing in their signature high heels. If you'd like to see my new release, DEATH DANCER, click HERE. Or SPELL CAT, Click HERE. If you haven't entered to win a $15 Amazon GC, Click HERE.
Thank you for coming by! My next release comes out on December 7th. It's called COWBOYS DON'T COME OUT! See it HERE.