Hi all — We had an amazing Birthday Bash for our Orange County chapter of RWA. I just got home from 3 incredibly busy days, so i'm just going to post some photos and then take a nap. LOL! First, here is the setup  of the ballroom for the Bash Can you see how pretty it's going to be?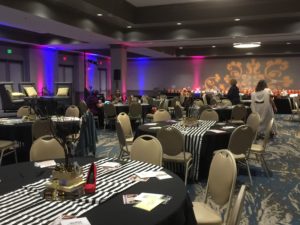 This is me opening the Bash dressed in my Peter Pan costume!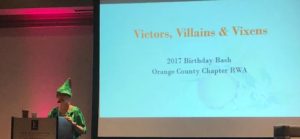 This is one of the 3 birthday cakes made to celebrate out chapter birthday!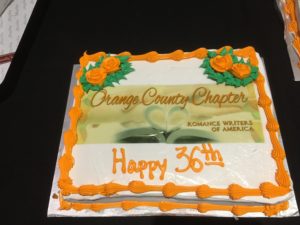 We had a fabulous Cover contest and i was one of the winners. Sexiest Hero for Spell Cat!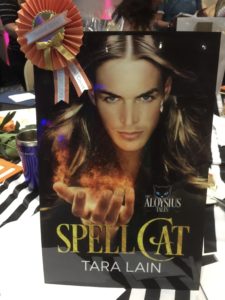 And here are some of the members of out board of directors including me, plus our great keynote speaker, Damon Suede who set the bar so high on Birthday Bash fun it may never be equaled!