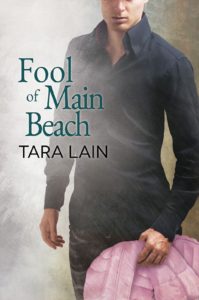 Hi — In only a few days, you'll have your copy of FOOL OF MAIN BEACH in your hands. You can preorder it now HERE. I thought you might enjoy a few random facts related to this book —
1. Main Beach is the central beach in Laguna Beach, CA. On the seawall beside the sand, years who, someone painted "The Handmaid's Tale Was Right". I never pass the beach without thinking of that sign.
2. The title of the book, Fool of Main Beach, helped suggest the story. I liked the idea of including Fool in my naming convention, which includes Knight, Knave, Prince, and Lord. When i thought of Fool it suggested a character that people might underestimate and think was slow or even stupid. My hero Tom grew out of that idea.
I knew i wanted a story for Merle Justice who was a secondary character in Prince of the Playhouse. In that book there was another character who people loved and thought might end up with Merle, but when it came time to write the story, another lover stepped up.
The location of Merle's new home that Tom is helping to build in Fool of Main Beach is just a few blocks from where i lived for 28 years.
If you read many of my books, you know that a lot of them include pets, most often cats. In this Love in Laguna Series, there are cats in Knight of Ocean Avenue, Prince of the Playhouse, and Lord of a Thousand Steps. In real life, however, i have a dog and i decided it was time that the canines got their due. Tom and his beloved dogs more than make up for any previous underrepresentation by man's best friend.
Fool of Main Beach is a favorite book of mine — and i hope it will be of yours also. Read an except HERE. And you can preorder now.