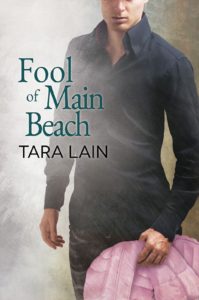 Hi everyone —
Reviewers are being very enthusiastic about Fool of Main Beach! If you haven't entered to WIN a $15 Amazon GC, Click HERE. You can also read excerpts from Fool of Main Beach.
Christie at Love Bytes says — 5 Hearts!
"Actually, the message I sent to her said: "You're definitely getting [a review] from me, as soon as I can string a coherent sentence together that consists of more than "ZOMG, TARA LAIN IS THE MOST AMAZING AUTHOR ON THIS PLANET AND YOU MUST BUY ALL HER BOOKS NOW!" Well, okay, I had to fangirl a little. If you're a fan of her or her books, can you blame me? At any rate, Fool of Main Beach was an excellent addition to the Love in Laguna series, and I definitely recommend reading it as soon as you can."
Danielle at Watch and Word Society says — 5 stars!
"I love Lain's Laguna series, and the book that kicked off the series is one of my all time favorites.  Her series made it to my top of 2016.  With this release, Lain rivals the magic of her first release in the series."
Lena Gray at Rainbow Book Reviews says — 5 stars!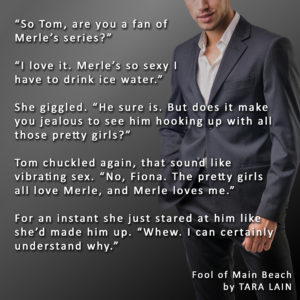 "Thanks again, Tara, for characters who break with traditional stereotypes, which makes them even more special."
Brandee at Bookworm Brandee Book Reviews says — 5 Bookworms!
"In the end, this might have moved into the top spot as my favorite in this series so far!"
Amber at OptimuMM Book Reviews says — 4.5 stars!
"I can't express how much I enjoy Tara Lain's writing style and how lovable her characters are. I still haven't read a book of hers yet that I haven't loved."
Morgan at Open Skye Book Reviews says — 5 stars!
"Ranks up with top for 2017!"
Buffy at Buffy Kennedy Book Reviews — 5 stars!
"Fool of Main Beach definitely lives up to the standard that's been set by its predecessors in the series. It holds you captivated, and makes you fall in love and feel happy. "
Angie at Wicked Reads says  — 5 Stars!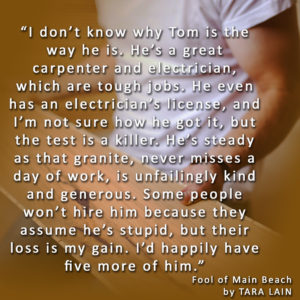 "Great story that made me shed a tear and melted my heart."
Carrie from The Novel Approach says — 5 stars!
"I totally recommend this book and this series from Tara Lain. If you are looking for solid romance with a sprinkling of angst and a heartwarming HEA, then this book and this series are for you."
I hope you'll check out Fool of Main Beach and thank you for visiting.