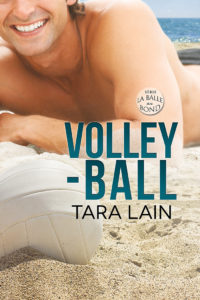 Hi! I know some of you enjoy reading romance in your native language so i was delighted to learn that two more of my books will soon be available in French and Italian respectively. Both are releasing October 2 and can be pre-ordered at Dreamspinner Press right now!
Une double dose de mâles alpha vaut mieux qu'une.
Bien que sortant d'une relation abusive avec une ordure d'alpha, David Underwood pose son regard sur deux superbes membres d'une équipe australienne de volley-ball et se fait à nouveau harceler sur la plage de Laguna Beach. Pourtant, lorsque le délicieux Gareth Marshall lui prouve son intérêt en faisant son coming out devant ses collègues, David succombe à ses charmes. Néanmoins, Edge, le partenaire de jeu de Gareth et son égal en matière de sex-appeal, rend la vie dure aux deux amants.
Gareth, qui a passé sa vie à cacher son orientation et son attirance à ses proches ainsi qu'à son meilleur ami, le fameux Edge, s'en trouve d'autant plus blessé et frustré. David est le premier homme, en dehors de Edge, à s'attirer ses faveurs. Mais Edge aussi possède ses propres secrets, et l'ex de David compte revenir à l'assaut. Quand tout semble se liguer contre lui, un homme gay à Laguna peut-il encore trouver le bonheur avec un beau mâle… ou deux ?
Cover Artist: Reese Dante
Translator: Alexia Reev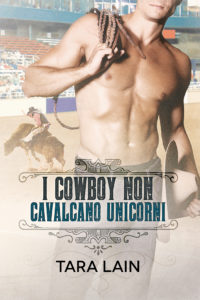 I Cowboy Non Cavalcano Unicorni— 
Un libro della serie I cowboy non …
Il cowboy Danny Boone nasconde un passato travagliato e sogna un modesto futuro. Porta un nome che ha inventato dopo una notte di bevute, e di cui si pente da allora, e ha alle spalle una breve e luminosa carriera nel circuito del rodeo professionistico, terminata quasi con la sua morte dopo che il padre omofobo ha scoperto che è gay. Ora Danny sogna un pezzo di terra su cui costruire un ranch e un po' di soldi per recuperare l'istruzione che ha dovuto trascurare. Nell'intimo nasconde il desiderio di trovare un bel ragazzo dall'aspetto effeminato con un carattere dominante: una combinazione più rara di un unicorno.
Nel ranch in cui lavora arriva un giorno da San Francisco un arredatore d'interni, Laurie Belmont, un uomo così bello da lasciare senza fiato persino i cavalli e tanto coraggioso da arrivare quasi a uccidere per proteggere Danny da un'aggressione. Laurie sta cercando il modo di sfuggire al controllo di una madre autoritaria, un padre debole e un fidanzato ricco e privilegiato. Ma nonostante l'innegabile attrazione fra il ragazzo di città e il cowboy, i loro mondi si trovano in galassie diverse, e tutti sanno che i cowboy non cavalcano unicorni.
Cover Artist: Reese Dante
Translator: Claudia Nogara
I hope you enjoy them!  Thank you for coming by. : )