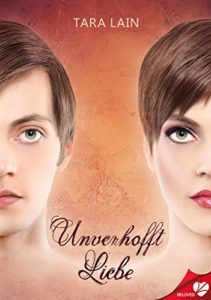 Hi —
Do you read German? My tropetastic romance, Taylor Maid, has been translated into German as Inverhofft Liebe and has been ripping up the charts in the German Kindle Store. It hit #1 in gay romance and LGBT fiction. I wanted to show you the wonderful cover. And if you'd like to see it in German, here is the German Link.
To read an excerpt and see reviews, click HERE.
Here's a hint. Come back tomorrow and you'll find a special deal on a bunch of wonderful books!
See you soon! : )