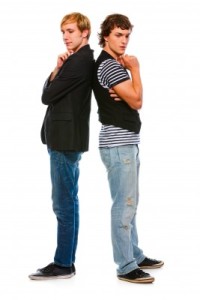 Hi —
If you haven't entered to WIN my Balls to the Wall Bangle bracelet OR @ 10 GC, please Click HERE and do that. Deadline to enter is midnight Friday October 11th, so hop over now!
I'm currently in the happy place of starting a new book — totally new. Not part of a series or already proposed. The page is blank, which is both delightful and terrifying.  It feels like  i'm doing the "gazing into the universe waiting for someone to introduce themselves" dance. But actually, there's a process involved.
I'm sure different writers have different approaches, but i tend to start with a character so i'm going to riff for a few minutes on creating characters for a new romance.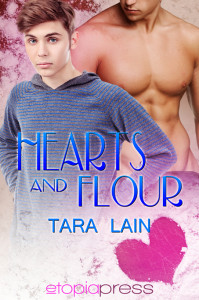 Since my new book isn't far enough along to use as an example, i'm going to describe the creation of  Hearts and Flour. This is a good example because it's a stand-alone novella, not part of a series. In that book, i was walking in my hometown of Laguna Beach one day and noticed a health food stand — very organic and vegan. What if i created a hero who owned a place like that? He's not only a vegan but a fanatic about raw food. And that's how Micah Truveen was born.
Okay, the basis for any good book is conflict, both internal and external. Your main characters have to want something they aren't getting and overcome the obstacles in their pathway. It helps if the two MCs, who in a romance are the lovers, want different things and/or have inherent characteristics that make them somewhat or even VERY antagonistic toward each other. After all, you have to keep them from living happily ever after for 20 to 100,000 words! So when i've defined a character somewhat, i ask who would be a logical antagonist to my MC? In the case of Micah Truveen, how about someone who bakes big, delicious, sugar-laden cupcakes!?
But my second character can't just be an antagonist. He has to want something too that
he's not getting. My second MC in Hearts and Flour is Quentin Darby, a lovely, young southern man who adores his grandmother but has never told her he's gay or — a cross-dresser! Since Micah is out and proud, that continues the contrast between the lovers.
So once the inherent conflict is established, the story begins to unfold for me. They have to meet and be attracted before Micah discovers that Quentin is the evil cupcake baker, there has to be a confrontation, both between the lovers and with the grandmother — plot points begin to take shape and soon I have a story! It's funny. I never knew this was my process until i taught the course recently at Savvy Authors and wanted to explain a successful plotting approach to a pantser who didn't want a lot of structure but needed a little.
So now i'm creating my new book. You see there's this cardiac surgeon who– but that's another story. :  )