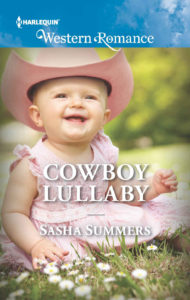 Hi everyone!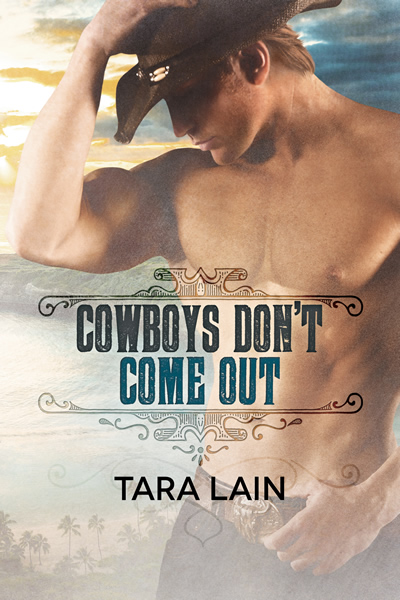 Welcome to Big Backlist Weekend! This is a special event I post every month or so where I ask a wonderful author to come and join me in giving away a copy of an ebook from their backlist.
My guest today is Sasha Summers! COWBOY LULLABY is her latest release and the sixth book in The Boones of Texas Series! If you love cowboys, this is the series for you! You can learn more about COWBOY LULLABY here.
Sasha is giving away an ebook of A Son for the Cowboy (The Boones of Texas #5). I'm giving away an ebook copy of COWBOYS DON'T COME OUT! Cowboys for everyone!! LOL
Here's your chance to win one or the other of our books. Just enter on the Rafflecopter below and watch for Big Backlist Weekend with special guests every month.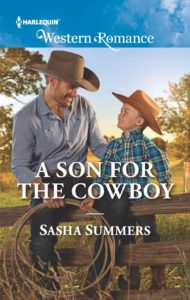 A Son For The Cowboy
(The Boones of Texas Series, #5)
By Sasha Summers
Blurb:
IT'S TIME TO DADDY UP!
For retired rodeo queen Poppy White, settling down in the picturesque little town of Stonewall Crossing, Texas, had seemed ideal. Until Toben Boone showed up on her doorstep. It had been a lifetime since their explosive one-night encounter in Cheyenne. Her son Rowdy's lifetime. And she hadn't heard a word since.
Toben was still easy on the eyes, still able to set her pulse racing–and still breaking the hearts of buckle bunnies all over the circuit, she had no doubt. But if he thought his boyish cowboy charm, dangerous dimples and baby blues were going to sweep her off her feet again, he was in for a big surprise. A big six-year-old surprise!
Available for purchase at
Kindle | Amazon Paperback | iTunes | Nook | B&N | Kobo
Excerpt

Toben's cut-off jeans were uneven, but the length of muscled legs revealed was impressive. He wore a short-sleeved button up shirt… hanging open to reveal far too much of him. His jeans rested low on his hips. The sharp cut and dip of muscles of his chest and stomach had her dipping beneath the water again.
            When she came up, Toben was laughing.
            "Did you hear that, Ma?" Rowdy asked.
            She shook her head. "What?"
            "Otis's joke," Rowdy said.
            Otis had told a joke? She glanced at her nephew. He was smiling. So was Dot. Were they really having a good time? She grinned. "What joke?"
            "What do you call a bear with no teeth?" Otis asked.
            Poppy shrugged.
            "A gummy-bear," Otis answered.
            She laughed.
            "Next time the water's up we could float down to the first bridge?" Toben asked. "Not much current right now, but it sure feels good."
            "Your eye's all messed up." Dot pointed out. "Looks like it hurts."
            He nodded. "It doesn't feel good."
            "What happened?" Otis asked.
            Toben glanced at her. "I walked into something."
            She frowned. The thing he'd walked into was sporting an angry bruise on his jaw. Mitchell had left before Rowdy woke up because he didn't want to upset her son. She knew boys would be boys, but why would Mitchell and Toben exchange blows? What good would that do? Maybe Toben hadn't changed. The Toben she remembered had either been picking up women or starting fights.
            "Next time you should watch where you're going." Rowdy said, swimming to the flat rock.
            Toben was still looking at her. "There won't be a next time."
            She hoped that meant he and Mitchell had reached an understanding. If they were going to do this, raise Rowdy together, no one should be throwing punches.
            "I'm jumping," Rowdy said, leaping off the rock.
            The water splashed, eliciting laughter all around.
            Poppy smiled, watching them together. For the first time in days, the three of them were getting along.
            "How deep does it get?" Otis asked.
            "I'll find out," Poppy swam out. The water they'd been swimming in wasn't deep, she could sit and the water reached her chin. But in the middle of the river, she had to stand on tip-toe in places. "Too deep."
            Surprisingly, none of them argued. They took turns jumping off the rock, splashing each other and spinning in the inner tube she'd carried down.
            Toben surfaced beside her. "Good to see them smiling. I was beginning to think they didn't have it in them."
            Poppy nodded, acutely aware of how close he was. "What happened with Mitchell?" she asked.
            He swam around her, putting them face to face. "Does it matter?"
            Her gaze locked with his. "Yes."
            "He the one you're engaged to?" he asked, his voice wavering slightly.
            "No." She opened her mouth, then closed it. "Does it matter?"
            His blue eyes narrowed but he didn't say anything. Instead he disappeared beneath the water. Seconds later, his hand grabbed her ankle and he tugged her under.
            Poppy plunged beneath the water, swallowed in sensation. His hands sliding up her bare stomach. His arm sliding around her waist, anchoring her against him. He was warm, and strong, his bare chest pressing against hers and lighting a fire inside of her. She was going to drown, in this—not the water. And then he was tugging her back to the surface.
            "He got you, Ma," Rowdy said, laughing.
            She sputtered, her hands gripping Toben's shoulders until there was air in her lungs. But seeing his chest, the rounded muscles of his shoulders, his thick neck and square jaw… She was gasping for air. Her fingers curled into the wet fabric of his shirt.
            Don't look at him. Don't do it.
            Her eyes met his. And the hunger she saw there, raw and fierce, had her pushing off of his chest and back under the water. She swam back to the rock, pulling herself out and onto the flat surface. It was hot, so she spread her shirt out and sat, dazed.
About The Author
Sasha Summers grew up surrounded by books. Her passions have always been storytelling, romance, and travel. Whether it's an easy-on-the-eyes cowboy or a hero of truly mythic proportions, Sasha falls a little in love with each and every one of her heroes. She frequently gets lost with her characters in the worlds she creates; forgetting everyday tasks like laundry and dishes. Luckily, her four brilliant children and hero-inspiring hubby are super understanding and helpful.
You can connect with Sasha at
Website | Facebook | Twitter | Amazon | Goodreads | Pinterest | Youtube
Rand McIntyre settles for good enough. He loves his small California ranch, raising horses, and teaching riding to the kids he adores—but having kids of his own and someone to love means coming out, and that would jeopardize everything he's built. Then, despite his terror of flying, he goes on a holiday to Hana, Hawaii with his parents and meets the dark and mysterious Kai Kealoha, a genuine Hawaiian cowboy. Rand takes to Kai's kid brother and sister as much as he drools over Kai, but the guy sports more prickles than a horned toad, and more secrets than the exotic land he comes from.
Kai's earned his privacy and lives to protect his "kids." He ought to stay away from the big, handsome cowboy for everyone's sake—but since the guy's just a haole on a short vacation, how much damage can he do? When all of Kai's worst fears and Rand's darkest nightmares come true at once, there's not much chance for two cowboys who can't—or won't—come out.
Available for purchase at
Excerpt

He stopped and tried to hear over the rushing of the surf out beyond the reef if anyone else hid in the dark. No sounds. Fortunately, no big water hit this beach, so he didn't have to worry about getting swamped. Actually, between the lapping waves and the brilliant moonlight, the scene resembled some fairy-tale romance. Fuck that.
Right where the dry sand verged on the wet, he flopped on his butt. What she'd said—that he settled for a good-enough life. That he wasn't happy. Don't I get to decide that?
He leaned back on his elbows. Yeah, but she's right. I created a whole life—as if I was somebody else. Most people find "the one" and build a future so it suits them both. I imagined a cowboy and slid into his boots—Rand McIntyre. Say that with a drawl, son. Just one problem. I'm gay—always have been—and cowboys don't come out. Where does that leave me? A-fucking-lone, pardner. Always will be.
You're not the only gay cowboy.
Have you seen Brokeback Mountain? Shit.
Phosphorescence sparkled on the tops of the waves farther out. Pretty. Guess there could be all kinds of weird man-eating shit in that water.
Do you think more sharks and barracudas swim at night than during the day?
Yeah, right.
He sprang up, stripped his Hawaiian shirt off and tossed it on the sand, then pulled off the shorts his mom had given him. Commando. What would it feel like to have fishes nibbling at his balls? Not like anybody else was doing any nibbling. He strode into the water. Whoa! Not cold, just startling.
When he waded out past his thighs, his penis and balls started to float. He chuckled. Kind of like being a kid in the bathtub. Endless hours of fun playing with your own built-in toys. A few more steps, and he submerged to his shoulders. He gave a tiny shiver. Weird being sunk in inky blackness. Still, the water felt good. He kicked off and swam a few yards out, turned, and stroked back towards shore. He wasn't a good enough swimmer to push his luck alone at night.
After treading water a couple of minutes, he pulled himself back into the shallows and sat on the hard wet beach. He glanced down. Some shrinkage, but his balls still lay on the sand. Remember to rinse them off or you'll itch. Slowly he released his breath. What was he going to do? Answer? Same as always. Nothing. He couldn't risk all the great shit he'd made to try to make it better.
Giveaway