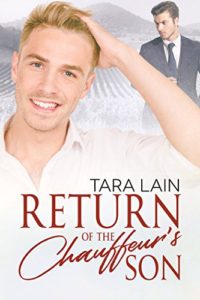 Hi — I'm delighted to tell you that my novel, Return of the Chauffeur's Son is now available for pre-order at Amazon and will be at other resellers soon. This champagne cocktail of a book is an homage to a famous romance film called Sabrina. Remember? Audrey at her finest? My version is quite different in details, but has some of the same basic tropes. Here's the link. The book releases June 2.
Luca McGrath may be returning to Napa Valley, California as a promising chef with dreams of starting his own restaurant and winery, but his heart still lives with bad-boy billionaire's son, James Armstrong. Luca spent his childhood playing games with the golden boy of California society, so blinded by James he barely noticed the dark, quiet lure of his conservative older brother, Dylan Armstrong.
But now, Luca's home and his own powers of attraction are enough to make James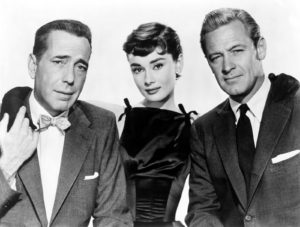 question his dedicated heterosexuality and his promised marriage to a wealthy and powerful businesswoman. The obvious attraction between Luca and James spurs Dylan into action—but he's fighting a huge secret. While Luca dreamed of James, Dylan dreamed of Luca. When Luca gets caught in the struggle between the brothers and gets accused of culinary espionage he's ready to chuck the fairy tale—unable to even imagine Dylan's power to make his dreams come true.
I think you're going to enjoy this fun ride through the wine country with a sassy chef and two battling billionaires. Why not pre-order now so you don't forget. The Amazon price is now $5.38, so not bad!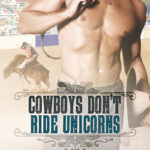 Here's a reminder that Cowboys Don't Ride Unicorns releases on the 22nd — just a few days. Here are the links and an excerpt — Click Here.