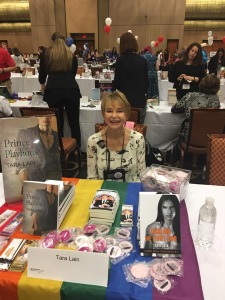 Hi — Are you going to RT in Reno? I am and look forward to seeing you there. Here's where i'll be.
Wednesday is my busiest day — 
11-12 in Naples 2 I'll be giving a workshop called You Just Think You're Marketing
12-1 I'll be meeting readers at a Meet and Greet in the Tuscany Foyer. I'll have print books to give away, first come, first served!
Thursday — 
10-11 — the Dreamspinner Press autograph Scavenger Hunt should be fun! Get there early to receive a copy of an autograph book.
Saturday — 
10:30 – -to 2:00 — I'll be signing your books and giving away swag at the Giant Book Fair!
6-7:30 PM — Dreamspinner is having it's FANtastic Day Party. I may be driving back to Orgon by then, but be sure to attend. Tons of prizes!
That's it. Have a wonderful RT18. I plan to start driving Monday morning. See you in Reno!