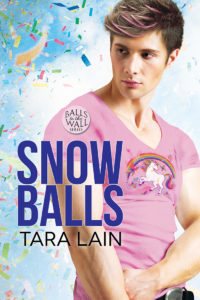 Hi – -If you've read any of the Balls books, heard about them, or considered reading them, listen up. A highpoint is coming for the beautiful boys ofLaguna Beach. You may know that i wrote the first book in this series, Volley Balls, in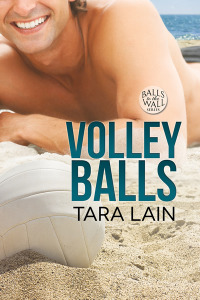 2011. I never thought of it as the first book in its own series. In fact, it was written as a book in a multi-author series for my publisher at the time. It did well, but it was the existence of a fantastic character who readers loved — Rodney Mansfield — that actually persuaded me to write book 2, Fire Balls. Fire Balls was one of the top sellers in gay romance in 2012 and a series was born. Beach Balls came next and then Snow Balls, both in 2012. Snow Balls was also a huge bestseller, so i went on to write FAST Balls in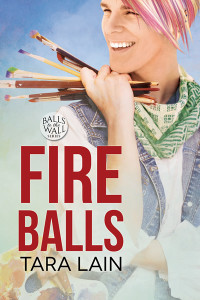 2013. FAST Balls was Jerry's story, another favorite reader character, and that felt like the end of the series. Fans have continued to read the books and ask about them, but i moved on to other series and other characters.
Then this year, my publisher Dreamspinner Press, contracted the re-release of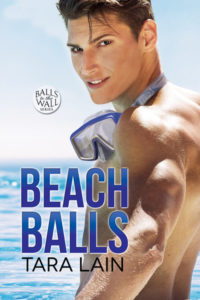 the 5 book series and i got inspired to write some more Balls books and to go back and rewrite the old ones where i felt it was needed. It's been a fun year. Starting in January 2017 through this month, the whole series has re-released. Volley Balls was completely rewritten to include more of the romance between Edge with David and Gareth. Fire Balls wasn't changed a lot since its so much a favorite, but i added quite a few more scenes to Beach Balls and FAST Balls. Then this past October, I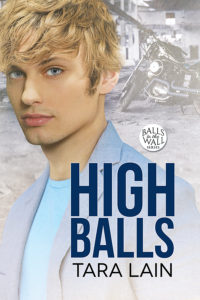 released a brand new book in the series — High Balls.  I had so much fun writing High Balls I decided to tell another Balls story, the book about the twins, Robin and Bobby. That book is called Bleu Balls and it comes out in January, after Snow Balls re-releases this week with new scenes.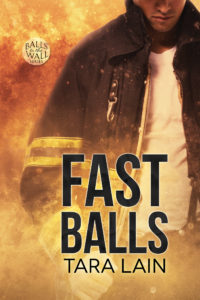 Bleu Balls is the first full length novel in the series.
I have to say that JJ in Snow Balls is a favorite character of mine Release is only a couple days away and you can now buy it at AMAZON.
So anyone who hasn't read the series can in fact start anywhere and read all the books (7) if they want to as of next month. Big Balls fans have new books to keep them smiling. Will there be more Balls books? We'll see. Those boys are always hollering for more stories. Have any faves you want to have happily ever aftered?