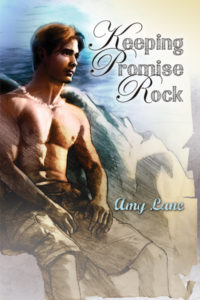 Hi Everyone!!!!
Welcome to Big Backlist Weekend! This is a special event I post every month or so where I ask a wonderful author to come and join me in giving away a copy of an ebook from their backlist.
My guest today is my dear friend, Amy Lane! Keeping Promise Rock is the first book in the Promises Series and a romance classic. I'm giving away an ebook copy of Knight of Ocean Avenue, the first book in the Love in Laguna Series, and one of my most popular romances.
Here's your chance to win one or the other of our books. Just enter on the Rafflecopter below and watch for Big Backlist Weekend with special guests every month.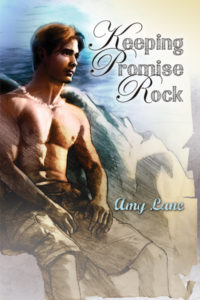 Keeping Promise Rock
(Promises #1)
by Amy Lane
Blurb:
Carrick Francis has spent most of his life jumping into trouble with both feet. The only thing saving him from prison or worse is his absolute devotion to Deacon Winters. Deacon was Crick's sanity and salvation during a miserable, abusive childhood, and Crick would do anything to stay with him forever. So when Deacon's father dies, Crick puts his college plans on hold to help Deacon as Deacon has helped him.
Deacon's greatest wish is to see Crick escape his memories and the town they grew up in so Crick can enjoy a shining future. But after two years of growing feelings and temptation, the painfully shy Deacon finally succumbs to Crick's determined advances and admits he sees himself as part of Crick's life.
It nearly destroys Deacon when he discovers Crick has been waiting for him to push him away, just like Crick's family did in the past. When Crick's knack for volatile decisions lands him far away from home, Deacon is left, shell-shocked and alone, struggling to reforge his heart in a world where love with Crick is a promise, but by no means a certainty.
Available for purchase at
Kindle | Amazon Paperback | Audible | Dreamspinner
Excerpt

 WHEN Carrick was seven years old, his mother dated a Bible-thumping bigot who had taken one look at Carrick's straight, dark hair, liquid black eyes, and pale skin and subsequently declared that "the little Mex kid could pass for white, so he didn't reckon it would be too much of a problem raising him right."
"The little Mex kid" had promptly kicked the fucker in the shins and run out of the house. His mother married Bob Coats anyway, but thank the good Lord, he'd never forced Crick to take his name.
Francis was his mother's last name—and he liked it. Wasn't so thrilled with her—especially after she married Bob—but the name sounded good. Sounded a hell of a lot better than "the little Mex kid," anyway.
They moved to Levee Oaks, which could loosely be termed a "suburb" of Sacramento but wasn't. Levee Oaks was an odd sort of town—sweet little suburban neighborhoods sat cheek-by-jowl next to horse property. The high school was part of a larger Sacramento district that covered some of the less savory parts of the city, but the grammar schools were all part of an elementary district, and so they behaved like the high school and junior high were on Mars and not worth their consideration. The result was a whole lot of confused junior high students and a high school environment that was known for sending substitute teachers screaming for tequila and a gun permit.
A lot of the residents in Levee Oaks had jobs in the considerably larger city of Sacramento. A lot of the residents didn't have jobs, period. A whole lot of the residents attended one of the churches that seemed to sit large on every corner. After Carrick lived through his first flood at the age of eight and a half, he'd figured that the churches were there to keep the water back.
After living through another levee break only one year later, Crick figured the churches were not doing their job and were therefore pretty goddamned useless. This was why he started ditching out of Sunday school, which was how he met Deacon.
Ditching out of Sunday school was not as much fun as it sounded. There were no arcades, no movie theaters—hell, there was barely a 7/11 to haunt, and besides, he didn't have any money, anyway. Mostly what Carrick did, dressed in his threadbare khakis and striped polo shirt, was wander. He'd wander up one narrow road, down one tiny road, and along East Levee Road, and finally, he'd find his way to the levee.
One day, he found his way to the levee and followed it to Deacon's father's horse ranch and fell in love.
At first, he thought he was in love with the place, because it was everything his own home was not. The ranch house was big enough (whereas his mother's house always seemed too small) and painted a whimsical blue, with a nice little patch of lawn and a U-shaped driveway that circled around to the back, where the spread opened up a bit. There was a barn four times the size of the house and two work-out rings, as well as enough sun-browned pasture-land for twenty horses to graze comfortably outside, and enough sun-scorched riding land beyond that so that not all the workouts had to be in the workout rings.
But the house, as nice as it looked, was just a house, so the next thing Crick figured he loved was the horse, because she was—as Deacon said for years—one of the prettiest little fillies he ever did raise. Her movements were liquid-silver, her gait smooth as lube, and her color was a fine, dark chestnut. As Crick grew to love horses he had to agree with Deacon's assessment—even when he thought that 'lube' meant engine grease.
So Crick fell in love with the horse next, but then he found his final love, and that was the boy in the ring, the one guiding that pretty little mare through her paces. His brow knotted in concentration, his face lit with some sort of holy joy—well, he really made the poetry of muscle, sinew, hide, and motion come alive.
Crick looked around and saw that there were a number of folks hanging off the fence of the workout ring, so he wiggled between two kids his own age and stood up on the lowest rail of the fence, the better to look over the top rail and get a better view.
"Isn't she pretty?" the boy next to him whispered, and Crick looked at the horse and thought of wind.
"Yeah," he said.
"Deacon says that if they can breed Lucy Star here and produce a stud, The Pulpit will start rolling in money."
"Deacon?" It sounded grownup but pretty too. In the years that followed, Crick never got tired of hearing Deacon's name.
The kid—a plain-looking boy with straight brown hair and a rather aggressive brow—nodded to the boy in the ring, and Crick found out what real love was all about.
Deacon Winters had been beautiful his entire life. Crick would never see him acknowledge it, even once, which was fine. Crick could do all the appreciating of Deacon's beauty all by himself.
The boy in the ring took off his blue ball cap and revealed brown hair streaked blond by the sun, slicked back against his head with sweat and falling across his brow from what had once been a buzz cut on the top of his head. His face was a very square-ish oval—he had a square chin and high cheekbones and a wide forehead, and wide-set green-hazel eyes that were remarkably pretty, even in the glaring sun.
His face and hands were tanned, but his upper arms under his T-shirt were pale, and even at thirteen or fourteen, he was showing long swathes of knotty muscle in his biceps, chest, shoulders, and across his back. His wrist-bones were wide, because he had a bit of growing to do, and his collarbones peeked sharply through his sweat-soaked blue T-shirt.
Deacon had always thought of food last and horses first—one thing among many that had made Carrick love him even more over the years. Even so, the seeds of that love started at that very moment, as Carrick watched those wide, capable hands carry that horse through her paces like a cloud carried water from the sea to the valley.
Carrick couldn't hardly contain himself, and when he couldn't hardly contain himself, he never could contain his damned mouth.
"Geez, that's a pretty horse. Did you breed her yourself? How old is she? Do you get to ride her? Damn, I want to ride her—do you think I could ride her? Are you Deacon? This boy says your name is Deacon and mine's Carrick. Deacon's not anything like Carrick, but maybe your name is Irish, like mine. My name is Irish because my mom is Irish, even though my real dad was Mex. But we don't talk about him, so if I am Irish, and you are too, we could be brothers, right? I wouldn't mind a brother, because my mom's pregnant again and it's another girl…," and so on. Anything—anything—to get that boy to look up at him, to get him to respond, to get someone that beautiful to notice that Carrick existed.
But Deacon ignored him for the next fifteen minutes. He was working the mare, and that was where his concentration went, and that was all she wrote. The two boys next to Crick shifted on the fence and gave him pitying looks before hopping down and going elsewhere. (Crick found out later that they were clients, waiting for their riding lesson, and they would eventually form the background haze of his miserable adolescence.) Carrick was left there—him, his mouth, and the boy of his dreams.
Finally the workout was done, and Deacon led the mare off for water and a good brushing. He looked up at the little nuisance on the fence and jerked his chin, indicating that Crick should follow him.
"You want to ride?" he asked as Carrick trotted up beside him, and Carrick nodded furiously, for once blessedly silent.
"You want to ride, I'll teach you after lesson hours. But you gotta help muck out the stables, right?"
Crick thought that sounded fair. Besides, even horseshit sounded better than Sunday school.
"And another thing," Deacon said, looking down at Crick from what seemed an impressive height. (Crick would grow a good four inches taller, but he didn't know that.) "Please don't talk so much. You'll spook the horses."
Please don't. It was as harsh as Deacon ever got. He didn't talk much—never did. Teachers thought he was stupid until he aced their tests. Riding clients talked at him continuously, trying to get him to break into conversation, but Deacon would blush and turn away. It took Crick years to get him to open his heart and spill it out, and even then didn't realize how rare it was that Deacon would talk to anyone at all. But all that impressive silence had its perks.
If Crick wanted to know if he'd ever crossed a line, all he had to listen for were those words, please don't… and he'd subside.
Deacon had that effect on a person.
In fact, Carrick would later reflect that Deacon's effect on him was about the only thing that kept Crick alive and out of prison during the next eleven years.
That evening, Parish Winters drove Carrick home, Deacon on the other side of him in the big, steel blue Chevy truck. Crick liked Deacon's dad—he had gray hair, a weathered face, and a sort of sweetness around his smile. Deacon might have had the same sweetness, but he tended to pinch his mouth closed, concentrating all the time.
It didn't matter—Parish saw the heart of his son, and, in that first night, Crick could tell that he saw the heart of a lonely, angry boy as well.
"I reckon we'll take the boy on Saturdays and Sundays," Parish said after Crick's stepdad had opened the door.
Bob Coats had made noises. "Sunday's the Lord's day! Boy belongs—"
"Wandering the levee, looking for trouble? I reckon the Lord would rather we kept him busy, you think?" Parish snorted, and Bob had opened his mouth to argue again, but one up-close-and-personal glare from Deacon's father had shut him down.
"Now you listen here. This ain't the first time I've seen your kid wandering the roads. You wanted to keep him in church on Sunday, you needed to spend some more time with him every other day."
"He's not my kid," Coats denied hotly. "Little Mex bastard is Mel's mistake. But we need him to take care of his sister…."
"Well, you'll have to need him some other days, then," Parish said, his implacable face a testament to his disgust.
"Why this kid, Winters?" Coats asked snidely. "He's pretty enough—is that your thing?"
Carrick had looked up as though shot. It was like Bob Coats had seen directly into his heart and made note of the lovely glow that had surrounded it since he'd seen Deacon. But Coats was purely invested in pissing off Deacon's father, and it worked. Parish grabbed Crick's stepdad by the front of the sweat-stained T-shirt and shoved him against the door.
"You listen here, you ignorant bastard," he growled. "My son is a good kid—he gets good grades, he works his ass off—and he don't ask for nothing but the right to sit a horse. Birthdays, Christmases—that boy's been neck deep in sweaters, because he doesn't want a damned thing. Until today. Today he asked me for Carrick to work at The Pulpit two days a week. And since you don't give a damn about that boy, I'm going to give Deacon what he wants and Crick here what he needs." Parish punctuated this speech—one of the longest Crick would ever hear him make—with a shove at Bob's shirt against the door.
"If you want him that bad you can have him!" Coats spat to the side then, and Crick barely missed getting snot in his hair. "But he damned better be here after school to watch the little one for his mom."
"I will!" Carrick swore fervently. He actually didn't mind sitting the baby—Bernice, Benny for short, was a sweetheart with a wicked smile. Until he'd talked to Deacon Winters, his two-year-old sister had been about his best friend.
And so it had started. Carrick's lifelong love affair with horses—and with Deacon Winters—was well on its way.
The next weekend, when Crick was ass-deep in horseshit and still happier than he'd be watching television at home, he asked why. Why'd Deacon put him and his daddy out to rescue Crick from domestic misery?
Deacon had shrugged and grinned at him. His grin was a tight-muscled, sunshine-powerful thing that made Carrick's stomach fly. "You're as honest as a horse, Crick. Loud, but honest. That don't come easy."
So Crick had a quality—a virtue of sorts. He clung to it. There were some difficult years—some damned rough years, in fact—but Deacon had seen honesty in him, and Crick determined that Deacon would never see anything less.
Which was why, that very same weekend, when Deacon put him on the back of a horse and walked that placid, bombproof gelding around the circle with a gait as soft as a cotton ball on a cloud, Crick had grinned fiercely at his hero and laughed. "Dammit, Deacon, it's awesome… but I want to go faster!"
Deacon tilted his head back and laughed. "All right, Speedy. Let's try a canter."
And Crick held on for dear life. He never realized that from that moment forward, so did Deacon—but Deacon did manage to drop him some hints.
The time Crick got busted for smoking weed under the high school bleachers in the sixth grade, Deacon had dropped a big one.
At Crick's (panicked, tearful, shameless) begging, the school authorities had called Parish to take him in hand instead of his mom and stepdad, and Deacon had come with him.
If Crick had room for one more request, it would have been that Deacon would never have known about his complete idiocy. The kid who asked him had Deacon's brown hair and eyes, only a little darker, and grooves in the sides of his cheeks, and he had… had smiled at Crick. Had let him in on the joke. Had copied off his math homework and given him some cookies from his lunch in return. It was as close as Crick would ever get to actual popularity—smoking weed hadn't seemed like that big a price to pay.
Then he saw the fearsome look on Deacon's face as Parish's big blue pick-up drove up, and it had seemed like entirely too high a cost.
Parish had needed to deal with the school authorities—and from what Crick figured out, a whole lot of lying had gone on about how Bob and Melanie Coats would be the first ones to know and how a month's worth of detention would be impossible for him to serve, since he was helping at The Pulpit to feed his family.
And while Parish was doing that, Deacon was making a month's worth of detention sound like a dream come true.
"What. In. The. Hell." It was all he could say. Crick stared at his hero as Deacon struggled with words, with breathing, and with the tremble of temper in his hands as he apparently debated whether to strangle Crick or turn him over his knee.
"I'm sorry, Deacon." He tried to be stoic. Oh, he really did, but the tears were slipping out, and his nose was starting to run. Screw Brian Carter and his Oreo cookies—he'd trade them all just to have Deacon's good opinion back.
"Do you know what happens if you smoke weed, get drunk, do stupid shit like this? Do you have any idea?" Crick's back was to the school wall, and Deacon was looming over him, his fist pulled back and cocked like he was going to hit something. Crick didn't quail. Bob tanned his hide at least twice a week—Crick could handle pain, and this time he deserved it.
"I'm sorry…. Please don't say I can't come over any more. Please let me keep working at The Pulpit…."
Deacon let his fist fly—straight at the wall above Crick's head. He grunted at the impact, and Crick heard bones crunch, but Deacon just looked down at him, holding his blood-dripping hand and shaking his head.
"That shit can kill you on a horse. Horses don't know drunk from mean, you don't know a buzz in your brain from a tree in your head—you do that shit, you can't come around no more. That shit'll get you killed!"
Crick looked at the blood on Deacon's hand and cried harder. Without hardly knowing what he was doing, he rubbed the abused knuckles with his thumb. "I won't, Deacon. Please. Just… just please don't be mad at me. Don't…."
"Why'd you do it?" Deacon asked, shaking off the attention as he always did.
Crick hiccupped and yielded to the one virtue he'd ever been accused of having. "He was nice to me, and I was lonely."
Deacon dropped his head with a sigh and carefully repositioned his baseball hat with his good hand. "You gotta hold out for the weekends, Crick. Just remember, you got friends and family from Saturday morning to Sunday night. Please don't make me say you can't come over. Please."
Oh, Jesus. Deacon had said "please."
Parish came out and got them then, and he took his son to the ER at Kaiser in the city without much more than a "Jesus Christ, Deacon—you couldn't lose your temper on a pillow or something?"
When the hand and wrist had been stitched and set in a cast, he'd taken the boys out for ice cream. There had been no mention of school, detention, or the many reasons drug abuse was bad and horses were good. There was just the three of them, eating ice cream and asking Deacon how he was going to hold the reins with the awkward cast on his hand. Deacon shrugged. "That little gelding's so sweet, I just gotta think in the right direction. We'll be all right."
And they were. Crick's troubles were by no means over, but following Parish's and Deacon's examples, that was his last flirtation with substance abuse. Of course, three days later, after Deacon's cast had been replaced with the waterproof fiberglass variety, Deacon took Crick on a trail ride along with Deacon's best friend, wide receiver Jon Levins, and Deacon gave him another reason to never risk losing the best thing in his life.
The Sacramento River could be downright foul in some places, but in Levee Oaks, there were a few tributaries, mostly used for irrigation, that were both deep and clean. One of these ran through the far end of The Pulpit, complete with a big granite rock underneath a couple of oak trees. Deacon called it Promise Rock, and so did Jon, and Crick caught their excitement as they packed up the saddlebags with peanut butter and jelly sandwiches, apples, water, and towels.
The ride itself wasn't long, but it was hot. You didn't wear your swimming trunks on the back of a horse, and it was already in the nineties, even though it was only May. They didn't care. Parish and Patrick, The Pulpit's one permanent employee, were off showing Lucy Star, trying to get up points so Lucy Star's babies could be sold with a pedigree. Deacon had been slated to show her until he broke his hand, so there were no riding lessons and no football practice and pretty much nothing but mucking out stalls and working the other animals until the damned cast got taken off.
Deacon had asked nicely, and he and Parish figured that taking three horses to the end of the property and back counted as working them. The result amounted to a holiday better than going to the zoo or the movies or anything else that Crick hadn't been able to do because step-Bob hadn't wanted to spring for it.
For one thing, Crick got to ride a horse just as far and as fast as he wanted. Ever since his first ride around the little circle, Crick had lived and died for that chance to be free, and the only thing different about this was that there were two other horses in front of him, going mach one with their tails on fire.
It was awesome.
Eventually, they had to slow to a canter, which was probably good, because the muscles in his legs were going to give out—it was hard work holding on to a horse in a gallop, even harder if you were going to ride him, help him with the lifting of your body and the guiding of your legs and hands and stomach. About the time Crick thought he was going to humiliate himself by asking for a sedate walk, the oak trees they were heading for became clearly visible over the scorched fields that Parish mowed once a year for hay.
A little more cantering and they were swinging off the horses and leading them to the sloped bank of the swimming hole for water, and Crick got a good look at the only place in his life he'd ever held sacred.
Promise Rock was nothing really—a stand of rocks above a wide, deep spot in something less than a river and more than a stream. The rocks were surrounded by oak trees, so the place was shady, and they were sentinel oaks, so there were no scorched grasses in their shade. But the air there, in the shade and by the water, was about fifteen degrees cooler than it had been crossing the field, and they were far enough away from the levee and the roads that the only sounds there were the jangle of tack and the boys' rough, happy breathing now that the ride was done. It was pretty, peaceful, and secret, and for the first time in his life, Crick felt like he was in the center of things. Only this little group of people—and Parish, of course—knew about this swimming hole. There was no trash, no used condoms or soda cups, and no reminders about step-Bob or his little sisters or the classes he hated or the fact that the whole rest of his life seemed to be wrapped up and tied into this crappy little town.
Crick thought that if The Pulpit was his world and Parish was his holy father, then Promise Rock was the church where he'd come to worship.
Deacon had the saddlebags, and he rustled inside them quickly and then threw trunks at Jon and Crick and began to strip off his own clothes to put his on without ceremony.
Crick tried hard not to swallow his tongue.
He'd always known he was in love with Deacon Winters, but he'd figured that was a "normal" kind of emotion that every boy felt for a hero. The boys around him had been talking about girls, and as sixth grade progressed, Crick had assumed he eventually would want to look at them and talk about them too. He had been afraid of that time—because it would mean less of his soul was centered on Deacon—but he assumed it was an age thing and it would pass.
Deacon's skin was pale—especially next to Jon, who was tanned and blond from days in his parents' swimming pool—and he had scars from riding and playing ball and one across his stomach from an appendix surgery, so he was not perfect. But oh God and boy howdy, was that boy beautiful. The tight, knotty swathes of muscle he'd seen the first time he'd seen Deacon had massed out a little in the last two years, but he still didn't eat quite enough. His collarbones stood out vulnerable and delicate from his defined chest, and the hollow between his neck and the slope of his shoulders seemed to be especially tender. He had a flat beauty mark next to his right nipple, and another one low on his collarbone, and Crick tried hard—very hard—not to stare at the same time he was memorizing their positions so he could claim them at some later date. He had to take off his own clothes anyway, or he'd look like a dork, so for a minute that broke his concentration.
He had just skinned off his underwear when Jon said something inconsequential and witty, making Deacon throw back his head and laugh, and Crick looked up instinctively.
Oh God. Deacon was naked, his trunks held out in front of him as he prepared to step in, and Crick got a clear view of him, laughing and nude and beautiful enough to make his heart break.
And his little pecker stood at attention with a rush of blood Crick swore came directly from his brain. He flushed—probably so badly it looked worse than sunburn—and threw on his trunks haphazardly. Without looking at either of the other boys, he gathered his clothes into a knot and dropped them in a little wad up on the rock, then looked up with the most innocence he could muster.
"Can we just jump right on in then?" he asked, and Deacon nodded with a slight smile.
Thank God the water was cold, or Crick might have tried to drown himself in it, just for form.
As Jon and Deacon ran up the rock and leapt in from the height to a shrieking splash in the swimming hole, Crick had time to come to a couple of realizations.
He was never going to start looking at girls.
And he would probably love Deacon Winters truly and deeply for the rest of his entire life, in the way that most men loved their wives.
And someday, because Deacon thought he was honest, he would have to take his balls in one hand and his heart in the other and tell Deacon himself.
But not on this day. On this day, he would laugh and splash with Deacon and Jon. On this day, he would laugh at Jon (who was as extroverted and witty as Deacon was not) and watch Deacon on the sly to see his eyes crinkle and his mouth open wide as he laughed.
On this day, he would listen to the older boys shyly talk about their girlfriends and try very hard not to break his heart over it. They were not flirting with each other—and a phantom girl that Crick could not see did not feel like much of a threat.
On this day, Crick would be happy, and he would be good, and he would strengthen his resolve to behave at school so that Deacon would never again have to see the worst of him, the way his mom and step-Bob did.
He managed to make that resolution stick for three years.
About The Author
Amy Lane has two kids in college, two gradeschoolers in soccer, two cats, and two Chi-who-whats at large. She lives in a crumbling crapmansion with most of the children and a bemused spouse. She also has too damned much yarn, a penchant for action adventure movies, and a need to know that somewhere in all the pain is a story of Wuv, Twu Wuv, which she continues to believe in to this day! She writes fantasy, urban fantasy, and gay romance–and if you accidentally make eye contact, she'll bore you to tears with why those three genres go together. She'll also tell you that sacrifices, large and small, are worth the urge to write.
You can find Amy at
Website | Twitter | Amy Lane Anonymous–Facebook Group
Knight Of Ocean Avenue
By Tara Lain
Blurb: 
How can you be twenty-five and not know you're gay? Billy Ballew runs from that question. A high school dropout, barely able to read until he taught himself, Billy's life is driven by his need to help support his parents as a construction worker, put his sisters through college, coach his Little League team, and not think about being a three-time loser in the engagement department. Being terrified of taking tests keeps Billy from getting the contractor's license he so desires, and fear of his mother's judgement blinds Billy to what could make him truly happy.
Then, in preparation for his sister's big wedding, Billy meets Shaz—Chase Phillips—a rising star, celebrity stylist who defines the word gay. To Shaz, Billy embodies everything he's ever wanted—stalwart, honest, brave—but even if Billy turns out to be gay, he could never endure the censure he'd get for being with a queen like Shaz. How can two men with so little in common find a way to be together? Can the Stylist of the Year end up with the Knight of Ocean Avenue?
Available for purchase at
Kindle | Amazon Paperback | Audiobook
 GAGA'S "EDGE of
Glory" played in his ear. Damn. Quit.
He reached out and pawed at the edge
of the coffee table until he finally felt the phone. His fingers found the mute
button and he clicked it. Peace. He tried to roll over. Heavy.
 "Merwaorwr."
"Mewr."
Claws dug into his
chest as the weight lifted, then disappeared. "Go back to sleep." He rolled
over until his face and body were pressed against the back of the couch. Ouch.
His dick hurt. Sleep. Ouch.
Well, damn. Slowly
he rolled onto his back and stared at the ceiling. He glanced to the side.
Clancy and Yerby gazed at him like they could command him with will force alone
to open the tuna. "Hang in there, guys."
Oh man. Not hung
over. He'd had half a beer. But here he lay fully clothed on his couch, aching
in his bones and feeling like someone had kicked him in the nuts. That would be
him. He'd done it to himself.
He swung his legs
over the side, sat up on the edge of the couch, and dropped his head. Four eyes
stared up at him. "Go open it yourself."
Three times. He'd
wanked himself into oblivion three times while rewinding that frigging porno.
Was there one line he didn't engrave in his brain? Every "unh, unh, unh. Fuck
me harder" was emblazoned in his memory. Jesus, Ballew. Yeah, Jesus was the
operative word. But if he was going to hell for jerking off, he'd be taking
every male in the world with him.
Of course, he didn't
just masturbate; he wanked to gay porn. What the hell is that about? Truth?
He'd been kicked in the teeth so many times by so many women, the idea of
fucking a nice uncomplicated man kind of did it for him. Well, not seriously,
but the theory was attractive. And no, he would not be sharing this revelation
with the guys on the job site.
The bang on his door
about sent him into outer space. Who the hell? Nobody came here. He didn't
share his address much. No poker with the boys or make-out sessions with the
girls. His place. His. Who was it?
The knocking came
again.
Shit!
He jumped up.
"Yeah?" The cats looked up at his loud voice.
"Billy, it's Jim."
The voice came through the door.
Jim. Billy looked
around, grabbed the laptop, closed it tight, and slid it onto the end table.
Lube. Shit. He shoved the open tube into the drawer, then staggered over to the
front door. How much did he smell like sex? Damn, his sweats were halfway to
his knees. He dragged them back up, then opened the door.
 "Hi. Sorry,
overslept." He ran a hand through his hair.
Jim Carney was a
little older than him and a good guy, if a bit of a hound dog. He grinned.
"Sorry. My truck broke down. I was kind of close to here and remembered your
address. Thought I'd see if I could get a ride."
"Uh, sure." He
glanced over his shoulder. It felt strange having somebody here. "Come on in. I
need to feed my cats and take a quick shower, if you want to wait."
"Sure. Too far to
walk and all uphill." He stepped in. "You have cats?"
 Billy looked at Jim.
The guy had a tough face with a broken nose that some women liked. "Yeah, I got
two. You like cats?"
"No. Just think it's
kind of funny that you do." He smacked Billy's shoulder. "You crazy cat lady,
you."
Well, hell. "Make
yourself at home." Kind of. He walked into the kitchen, the boys behind him,
and scooped out some cat food into both dishes. "Here ya go, guys." He raised
his voice. "Don't let feline haters make you feel bad."
Jim laughed from the
living room. "This is quite a place you have. Jesus, man, what are you, some
closet decorator?"
Billy frowned and
walked into the living room. "No, I just like having a nice place of my own."
"But you're so
damned neat." He was holding a glass globe Billy had found in a yard sale.
"So?" He took the
globe and put it back on the shelf.
"Nothing. No wonder
women like you so much."
"I'm taking a quick
shower." He started for the bedroom, stopped and grabbed the laptop, then went
into his room—small with a big bed.
He glanced at his
watch, still ticking on his wrist. Double shit. If he didn't hurry, they'd both
be late for work. Saturday shifts were good for making extra cash, but not if
he didn't get there.
 He stepped under the
water. Too cold. Shaved so fast he nicked himself and finally got some clothes
on and hurried back into the living room. Jim sat on the couch holding a book,
the two cats staring at him from across the room. He stared back. Billy laughed.
"Have they got you cornered?"
"Shit, man, those
two are scary. What are they, ninja attack cats?"
Billy sat and pulled
on his work boots. He nodded at the book. "What you got?"
Jim held out the
book. "This is heavy shit, my man." The copy of Jane Eyre kind of weighed down
his hand.
Billy tried to keep
his brows from scrunching together. "I just like to read. I didn't get to go to
school too long, so I read, okay?" He didn't say he read because it was like a
fucking gift to finally be able to do it.
Jim set down the
book and stood up. "You really are different, you know?"
"Thanks a shitload."
"I don't mean it
bad. You're just—not like most of the guys."
 Man, was he tired of
hearing that.
Giveaway