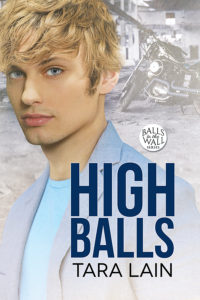 Hi! I'm back from my vacation — which turned out to be a staycation since we weren't able to take our trip due to changing schedules. I did get to go to the San Diego Zoo Safari Park on Monday, my actual birthday, and that's one of my favorite things to do, so i had fun. My nicest gift was all the lovely praise for my new release, High Balls, that came in while i was gone. Thank you to all who have bought, read, reviewed, commented and messaged me about how much they like the book!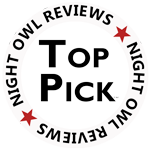 Yesterday, Night Owl Reviews named High Balls a Top Pick! ELF, the reviewer, said, ""High Balls" by Tara Lain reminds me of why I have long been a fan of this author. Her stories address painful and realistic subjects in a fashion that reminds us that there is light at the end of the tunnel, no matter how dark it seems. I always finish her books with a satisfied and uplifted attitude, and this story really was wonderful to read during the dark times we are living in, and my favorite, in a series that has featured some wonderful and unique men. I adore reminders that one needs to look beyond the surface before making an intelligent judgment, and Snake epitomizes that precept. Young Andy is beautifully presented and serves as a great reminder that children are definitely shaped (and sometimes scarred) by the adults who should be their role models. And who can resist Theodore, with his wonderful defense of romance novels and his unselfish devotion to his young son?"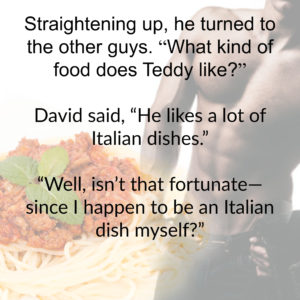 A Kindle Fan called her 5 Star Review "My New Favorite" and said, "First of all I loved Teddy and Snake. The whole story is pure Tara. She makes situations so real. Emotions are so well portrayed you can feel them. As usual there is so much love in this story. The love between a father and child. The love of a new relationship. The love of a tight-knit group of friends become family. This is a true love story. Enjoy!"
Veronica at V's Reads, says "For me, I loved the tenderness, and interactions between Theo, Andy and Snake. It's a fun juxtaposition, this strapping biker-ish guy and the curious child, but they make great co-conspirators. Snake loves his "Teddy Bear" and he's set to prove it any way he can. And, he's not afraid to go to Theo's friends and ask for their help, either. All the boys of the Ball to the Walls books assist Theo or Snake as they ensure Theo's thesis gets fair treatment, and Andy's paternity is affirmed. It's a feel-good romance with a sweet HEA to enjoy."
Lorraine L. says 5 Stars and "Tara Lain may have helped me in curing my phobia of snakes. I've finally one that's
doesn't want to make me run away. This one however is not only pierced, has tats, big, oozes sex appeal and goes by the name of …..Snake Erasmo.
Now I don't want to take the limelight away from the truly wonderful Theo, because he was special as well and of course the adorable Andy, but Snake was the naughty forbidden fruit for me."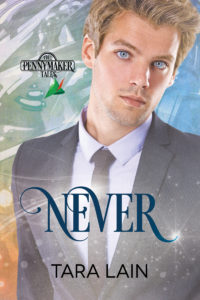 And these are just a few. Check out a bunch of great reviews on AMAZON. Or just click on the High Balls page. Thank you for stopping by and helping make this book a great success. And if you're a Peter Pan fan, you might be surprised at how Peter and Wendy might look if Wendy happened to be Wendell and both guys were gay in my upcoming release Never, the next Pennymaker Tale, available November 3rd.