Hi —
As you may know, my next novel is called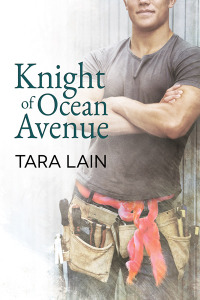 KNIGHT OF OCEAN AVENUE and it comes out this coming Friday. You might have heard me describe this book as one of my faves. Now that's a pretty ephemeral statement because, in so many ways, i could call any of my books "one of my faves". Every book has its own spark of life and, when i'm writing it, i live inside the hearts and minds of those characters. My husband says the characters in my books run around the house while i'm creating them. LOL. But, of course, some stand out in my mind just that tiny bit more. So What Makes a Book My Favorite?
Sometimes it's because that particular book was a first for me. Golden Dancer, that i wrote in 2011, was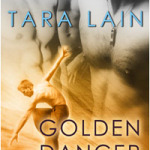 my first romantic suspense and the first time i tried to write a full-blown MMM menage (you should pardon the pun.) Fire Balls was my first true bestseller, and, of course, it has the incomparable Rodney Mansfield as a hero. Rodney is the first of my truly flamboyant (but still badass) heroes, and i adore him. Love You So Hard stands out because i wrote it as a giveaway and had the pleasure of meeting my adorable sassy bottom, Jesse, as a character in the process. Then the book went on to become an all-time favorite for many thousands of readers.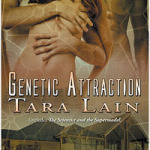 My very first book, Genetic Attraction, is notable for being the first, for being the only book i've ever written with a female main character (i have other females but the MCs are all male), and for introducing the hero who might be dearest to my heart — Roan Black. Roan benefitted from having every male fantasy i've ever had packed into him. He is, in my opinion, a masterpiece and will always have a special place in my list of favorites. I adore Canning the Center for having my first African American hero and my first full-fledged drag queen who was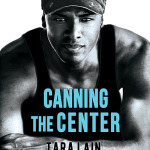 modeled on a queen i actually saw perform many years ago. The Pack or the Panther has the sinuous, sexy Paris who some readers hate because he's so much like a cat, and Wolf in Gucci Loafers has Lindsey!
And now there's Knight of Ocean Avenue. Knight is special to me for little things — it's my longest book to date, my first true blue-collar hero, it made my agent cry, and in some ways represents my maturing writing style.  But most of all, it's because i love these boys. Billy Ballew and Shaz Phillips are so different and yet share the best that we find in people — honesty, loyalty, honor, bravery. The book has a large cast of characters, so you get to see these two men in many different situations. I hope you enjoy them — and love them too.
If you've read any of my books, i'd love to know which are the ones that stand out for you.
Thank you for coming by! : )