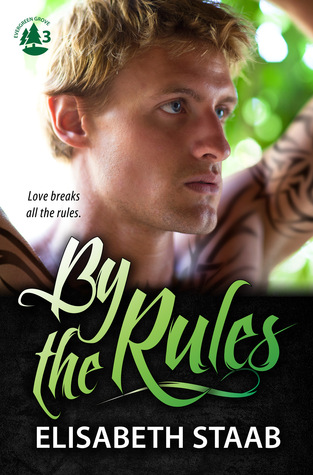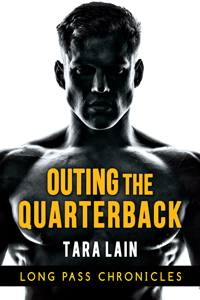 Hi everyone!
Welcome to Big Backlist Weekend! This is a special event I post every month or so where I ask a wonderful author to come and join me in giving away a copy of an ebook from their backlist.
My guest today is Elisabeth Staab. Elisabeth is giving away a copy of By The Rules, the third book in the Evergreen Grove series.
Since Elisabeth's book is New Adult, i thought i'd add a New Adult book to the BBB and give away Outing the Quarterback. This book was my first foray into sports romance, although in truth, sports play a smallish role. I did have to learn a LOT about football.
Here's your chance to win one or the other of our books. Just enter on the Rafflecopter below and watch for Big Backlist Weekend with special guests every month.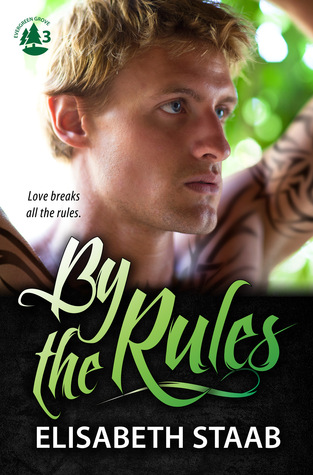 By the Rules (Evergreen Grove Book 3)
He thinks I want him because of the rumors around town. Because I think he's easy. I want AJ, because he's AJ.
No liars. No suits. Absolutely no straight guys…
AJ Fabin's list of rules keeps him safe. Since getting kicked out of his parents' home and attacked by a former escorting client, his rules and his life in the tiny town of Evergreen Grove provide a quiet haven. He may be lonely, and he may stick out like a sore thumb, but the folks like him well enough. When he's not dodging his old pimp, things are peaceful.
Hayden Price is having a quarter-life crisis. Engaged to a woman he can't connect to and working a job he secretly hates, he comes to Evergreen Grove to help his mother through a health scare. Returning to his childhood home makes Hayden reevaluate a lot of things, including himself. When he meets AJ and finds he can't stand the mouthy jerk—almost as much as he can't stop thinking about him—he has a lot more to change than his career.
To be together, they'll both have to break all of their rules.
By the Rules is book 3 in the Evergreen Grove series, but reads as a standalone.
Available for purchase at
Kindle | Amazon Paperback | Nook | B&N | Kobo | iTunes 
Excerpt
 You know that movie where the devastatingly handsome billionaire falls head over heels for the former rent-boy with a heart of gold and they ride off into the sunset with their limo, their unicorn, and a cuddly little bichon?What? Are you kidding? Okay, me neither.
Nobody's ever gonna make that movie, because nobody would buy the premise. Not even if Julia Roberts does make the prospect look good all kinds of glittery-ever-after on camera. And for real, I'm telling you I could rock a string of diamonds just as well as her (I could!) even if you wouldn't catch me dead in an evening gown. Or dating a douche who drives a five-speed penis-mobile. Well… maybe it would depend on the penis-mobile.
God bless Richard Gere's fine ass in a three-piece, though. I may have a rule against dating a guy like him in real life, but there's nothing wrong with a little fantasy. Like a big ole slab of red velvet cake, it may not be good for you to eat, but looking doesn't cost any calories.
Rule #1: Keep your distance from rich guys in business attire. They're sleek, gorgeous, and powerful-looking like jungle cats, and as likely to take a chunk out of you when your back is turned.
About the Author
Elisabeth Staab started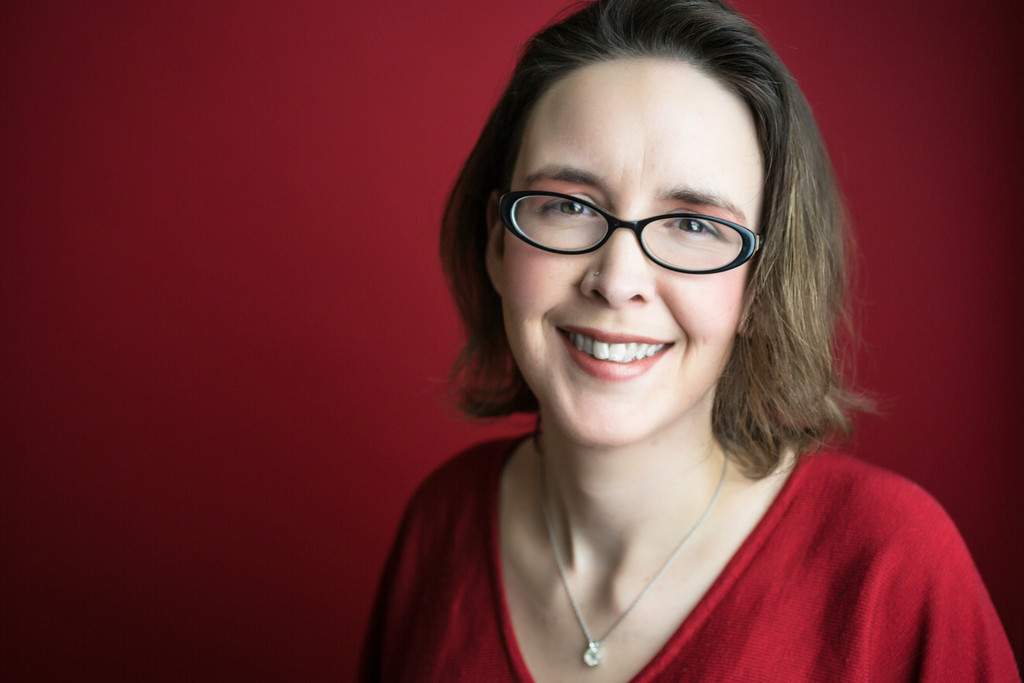 hunting mutant hedgehogs back in 1842… Oops, wrong bio… Elisabeth Staab digs coffee, saucy stories, and sexy things that go bump in the night. Once, she ate dinner in a jail and liked it. She lives in the Washington DC area with her incredible family and does her best to juggle life while ignoring the laundry.
You can connect with Elisabet at
Website | Facebook | Twitter | Goodreads | Amazon | Newsletter
But Wait! There's more!!
The At the Stars, the first book in the Evergreen Grove series is FREE! Make sure to grab your copy now!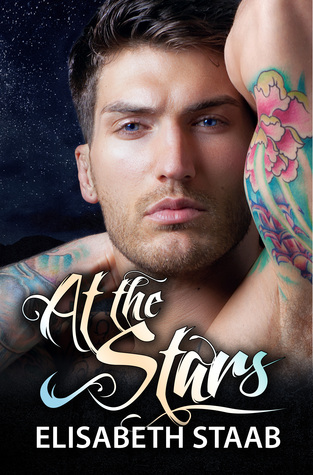 A GIRL TRYING TO LEAVE HER PAST BEHIND
I was a normal teenager who loved music and dancing, until the day I was attacked in my favorite record store. A few years later when my mom succumbed to depression and took her own life, I couldn't stay in my hometown with all the memories and the curious stares. I decided to get in my car and just go – except my car decided it was done going outside a tiny place called Evergreen Grove. That's where I found Jake. Or I guess Jake found me.
A GUY WHO CAN'T LET HIS GO
For the last eight years, all I can think about is the day I ended another man's life. Then I manage to save Cassie's, and I feel like maybe I've got some kind of second chance. To do what I couldn't before, or maybe even for something bigger. Something like love. If only I could feel like I deserve her…
At the Stars is a story of lost hope, new beginnings, and found love.
Available for purchase at
Kindle | Amazon Paperback | Nook | B&N | Kobo | iTunes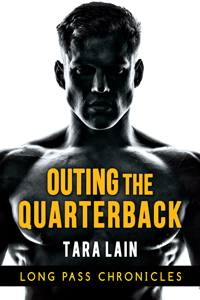 Outing The Quarterback
(Long Pass Chronicles Series, #1)
Blurb:
Will Ashford lives in two closets. He meets his wealthy father's goals as both the quarterback for the famous SCU football team and a business major, but secretly he attends art school and longs to live as a painter. And he's gay. But if he can win the coveted Milton Scholarship for art, he'll be able to break from his father at the end of his senior year.
In a painting master class, Will meets his divergent opposite, Noah Zajack. A scarred orphan who's slept on park benches and eaten from trash cans, Noah carefully plans his life and multiple jobs so he has money and time to go to art school. Will's problems seem like nothing compared to Noah's. Noah wants the scholarship too and may have a way to get it since the teacher of his class has designs on him, a plan Will isn't happy about.
When a gossipmonger with a popular YouTube channel finds evidence that Will is gay, the quarterback's closet doors begin to crumble. Hounded by the press and harassed by other players, Will has to choose. Stay in the closet and keep his family's wealth, or let the doors fall off and walk out with nothing. Nothing but Noah.
Available for purchase at
Kindle | Amazon Paperback | Audible |  Nook | B&N | Kobo | iTunes
Excerpt
 "You're not telling me that your own parents don't know you're gay? No way."
"Way. I've never come out to them."
Noah opened his mouth, then closed it. Being alone looked better and better. "How is that possible? Did you just decide you like guys last week or something?"
"No. I think I pretty much knew when I was twelve." He smiled. "Our neighbors had a son who was about sixteen. His bedroom was across from mine. I used to peek through the curtains and watch him dress. Watched him jerk off too. Man, he did that a lot." Will laughed. "I got hard every time, and I ended up beating my meat as much as he did. One day I finally realized that he had a sister who walked around the backyard wearing, like, nothing. I never looked at her, just him. That's when I got worried."
Had Noah ever been worried about being gay? Maybe a little. "But you date a girl. I saw you with her hanging all over your body."
"Yeah. For the last couple years I've had sex with girls. I hoped I was bi." He leaned his elbows on his knees and shook his head. "It doesn't work very well. I even had to take Viagra once. I finally gave up and broke up with her."
"When?"
"Today."
"Jesus."
He smiled, kind of sad. "Yeah, it's been a helluva day."
"So are you going to come out now?"
His golden eyebrows drew tight above that straight nose. So damned Aryan. "I wish I could. No, that's a lie. I dread the whole thing. But the truth is, if I come out, the whole team takes it in the ass. Other teams will harass me, which means my guys will defend me. Some of them will. And they'll get suspended for fighting. Anyway, it's a fucking mess trying to come out in team sports. I've got to wait until after I graduate."
Noah frowned. "If big-time athletes like you never come out, it will never change."
"I get that and I hate to say this, but I've got enough shit in my life without carrying the damned rainbow flag."
Noah sucked in his breath to call the guy a pussy. And stopped. Coming out had been no big deal for him. Just one more weird thing about weird Noah. No one expected anything different. Will's life was another whole pile of bullshit. Different but maybe not better. "So why did you come here?"
The green eyes glanced up, then away. "To tell you I didn't lie to you about my name because I wanted to deceive you. I'm just so deep in lies I can't see over the top."
"Why?"
"Why what?"
"Why did you want me to know? Why did you care?" He held his breath.
Will frowned. "Did you just have sex with Masterson?"
What the—? He pushed himself back on the couch. "What the fuck business is that of yours?"
He didn't look up. "If you're committed, spoken for, I want to know, that's all."
"Nobody speaks for me. I'm committed to no one. And I'll have sex with whomever I please, got it?"
Will looked up from under his eyebrows, and this time he grinned. "I just wanted to check to see if you were too tired."
Noah suppressed a snort. "What makes you think I'd want to have sex with you?" He tried to keep his lips from turning up.
"You kissed me, remember?"
The smile must show by now. "What if I didn't like it?"
"Not an option."
"You think you're that good, huh?"
Will steepled his fingers in front of his own smile. "Yep."
"I might catch girl cooties from you."
"You'll have to take that chance."
Noah cocked his head at the big, handsome quarterback. Did he dare suggest it? Hell, the guy ate painters for breakfast. "There's just one thing, jockoid."
"What?"
"I like to top."
"Oh. My. God."
Giveaway