Super cat, Aloysius, may be the most powerful witch's familiar in the world, but when he takes a blast at the hand of an evil witch he loses it all — power, memory, and his feline form — to become the ethereal human beauty, Alain Bellarose. When Alain wakes up naked on the floor surrounded by dogs and cats, his eyes first set upon Luke Elliott, the handsome and mysterious veterinarian.  Suddenly, the prospect of being human doesn't seem so bad. Luke has a lot to hide and he likes animals way more than people, but he can't resist the flamboyant boy who washes his face with the side of his hand and tries to lick his own privates!  The loss of Aloysius depletes the power of the Witch Master, Killian Barth, and that of his "secret weapon" Sammy and leaves their coven sitting ducks for two very nasty females. When Alain discovers that he's really a powerful cat, he's faced with the ultimate choice. To protect his community, or stay with the man he loves.
_______________________________________________________________
What People Say!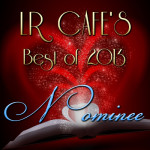 Cataclysmic Shift was Nominated for Best Series of 2013 in the LRC Awards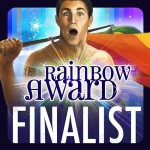 Cataclysmic Shift was a Finalist in the 2013 Rainbow Awards
Cataclysmic Shift was mentioned on the USA Today Happy Ever After Blog HERE.
Jessie Potts at USA Today Happy Ever After Blog says: Recommended
This is a feel-good series, meant to lighten and enlighten, and does the job. I enjoyed seeing Killian and Blaine, but I love Ryder and Sammy more. I really, really, really want to see more of Ryder's people and powers. But back to Alain. I'm glad he got his HEA, and I always enjoy a Tara Lain novel. Click HERE for the review
Jo at Joyfully Reviewed says: Joyfully Recommended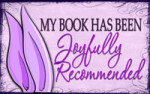 I absolutely loved how it all turned out so that everyone received a happy ending.  There was so much with the emotions, friendships, danger, suspense and, of course, the many kinds of love that I found between the pages of Cataclysmic Shift that I had to Joyfully Recommend this story as a must read.
Buffy Kennedy Reviews says: 5 Stars
"Cataclysmic Shift was such a wonderful read. I laughed, I cried, and it tugged on my heart strings hardcore. Ultimately it's a story that was so sweet, very exciting, and unquestionably compelling. I loved it! If you're looking for a happy ending (in more ways than one), pick up this awesome book!"
MM Good Book Reviews says: 4 1/2 Hearts
"I loved this story as the threads were drawn together, weaving a tale that pulls us in different directions as we want Alain and Luke to get their happily ever after, but we also want Killian and the coven to win against the attacks…. I recommend this to those that love magical dilemma's, falling in love, danger from both human and magical attacks, a great story and a brilliant surprising ending." See the review HERE
Night Owl Reviews says: 4.5 Stars Reviewer Top Pick
"The author has such a deft touch with comedy and sensual romance and this story is a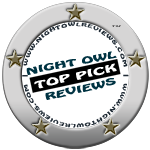 great example of it (although some of the visuals conjured up by Alain's antics make me glad I wasn't drinking anything at the time I read them). This is one of my favorite series by this author because the presentation of soberingly real issues faced by gay men is handled in a deft and sensitive manner while the stories themselves provide a very entertaining look at the benefits of a loving relationship, with a fantastical twist. I was very happy to get glimpses into the lives of characters presented in previous stories in this series and I am hopeful for many more tales in this universe."
Elise at Sensual Reads says: 4.5 Stars
"Tara Lain is a talented writer to be able to pull so many different emotions from us as we immerse ourselves in The Aloysius Tales 3: Cataclysmic Shift.  Don't miss this or the first two either."
______________________________________________________________
Buy It!
Cataclysmic Shift will re-release from Dreamspinner Press in September of 2017
______________________________________________________________
Book Trailer!
_____________________________________________
Excerpt!
Luke stopped at the refrigerator to get some treats, pulled on his lab coat to protect his clothes, and walked down the hall to the boarding facility. Let's see how big a mess you made, critters.
He stopped outside the door. Odd they weren't barking or carrying on. They had to have heard him. Shit. What was wrong?
He threw open the door and stopped. What the holy living fuck was going on?
Lying in the middle of the floor on a pile of pads and towels was a man. A very naked man, sound asleep. His head rested on the side of Rolf, the golden Lab. The little feral kitten lay on his shoulder, and every other animal in the boarding room was crowded around him. None of them barked or meowed. Their eyes opened, and they stared at Luke. When he took a step forward, Rolf raised his lip. What the fuck? The gentlest of all dogs was warning him? Him?
Luke squatted down. This had to be the most unbelievable thing he'd ever seen. He shook his head. Which part? The way the animals were acting, or the naked guy in his boarding facility?
He twisted his head and leaned down to get a better look at him. Nope. He'd never seen him before. And shitfire, would he ever remember. This dude was gorgeous. Like Killian Barth gorgeous but different. That black hair looked like silk, and there was so much of it. Kind of like Killian too. He had skin that seemed to glow. Wow. Look at that mouth. Pink all by itself and shaped like a heart. Okay, maybe Luke was losing it. But it was amazing that in the last two days he had seen the two most beautiful men he'd ever encountered. Hell, Blaine Genneau was incredible looking. And Luke wasn't considered bad himself, but Killian and this guy were different.
Stop staring and figure out what he's doing here and what the hell to do with him now that he is. He could see himself calling the police to report a naked, homeless angel asleep in his office. Riiiight.
Maybe a street kid? This guy didn't look much more than twenty-one or -two.
So first problem was waking him, and since he seemed to have a fuzzy bodyguard or two, it wasn't obvious how Luke was going to do that.
He reached out a hand, palm up. "Hey, Rolf." The dog didn't growl, but he also didn't move.
He picked a liver treat out of his pocket and placed it on his palm. Not a quiver, though the dog eyed it lovingly.
"He likes chicken better." The voice was utterly unique. High, musical, and raspy, like maybe he sang blues in a smoky bar. And those eyes were blue, like the Caribbean Sea.
"How the hell do you know that?" No, wait. Wrong question. "Will you please tell me who you are, how you got in here, and what you're doing?"
The guy reached up and took hold of the kitten on his shoulder, then sat up slowly.
Holy shit.
Every inch he raised revealed new areas of splendor. Wide shoulders decorated with the fall of silken hair. A lightly muscled chest with no hair at all, just pure marble skin and two pink rosebud nipples.
Luke's cock wiggled. Down, boy.
And then the guy did it. He sat up fully and crossed his legs Indian style.
Holy hellish shit.
Lying on the floor in front of him were a dick and balls sized for a man twice this kid's dimensions. Silky black hair curled around the base of a thick, long, uncut cock.
Dear God. Catnip to a gay man.
The boy seemed to notice Luke's fixed gaze, glanced down, and smiled. "Sorry." He pulled a towel from the heap he'd piled on the floor and dragged it across his lap.
Too late. Luke wrapped the front of his lab coat to hide the boner trying to push its way out of his jeans.