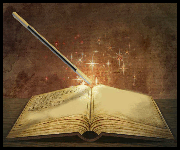 The Genetic Attraction Series has garnered awards of every type — best books, best series, and favorite books. The Series currently includes four novels — The Scientist and the Supermodel, Genetic Attraction, Deceptive Attraction, and Genetic Celebrity. To see excerpts and reviews for these books, please visit their individual book pages on this site.
The first two books in the series, The Scientist and the Supermodel and Genetic Attraction — are available in an "omnibus" single edition in print as well as individual digital editions.
Deceptive Attraction is also available as a stand alone paperback edition in addition to digital formats.

Genetic Celebrity is expected in print in the early fall of 2013. It is currently available in all digital formats.