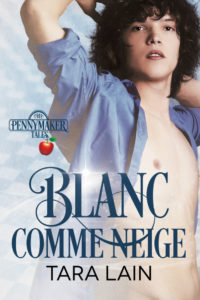 Hi — I'm so delighted to tell you that my second Pennymaker Tale, Driven Snow, my homage to Snow White in contemporary gay romance, has been released in French Translation. Blanc Comme Neige just released today in France and last i checked was #3 in fantasy romance in the French Kindle store. You can see it HERE.
This was a fun book to write. Do you realize just how violent Snow White is?! I researched poisons that are undetectable, how to get out of a car underwater, how to fight off a knife attack, and how to bring on anaphylactic shock all for this book. LOL.This is a new adult romance with heroes in college. The chess nerd meets the football quarterback.
If you read in French, check out Blanc Comme Neige. If now, you'll find Driven Snow HERE.