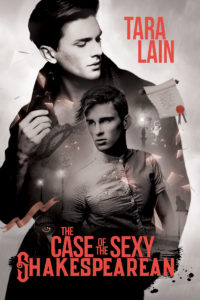 Hi. I'm so excited about my upcoming release, The Case of the Sexy Shakespearean, that i want to do a pre-release post. The book comes out on July 31st. You can preorder it now. And here are 5 reasons why you might like it, in no particular order —
1.It's a cozy mystery, meaning the main character is not a professional investigator or detective, he's a history researcher who explores histories mysteries. He has to investigate a murder in order to protect the man he loves.
2. The hero is a nerd. I love nerd heroes, personally. Maybe you do too. Dr. Llewellyn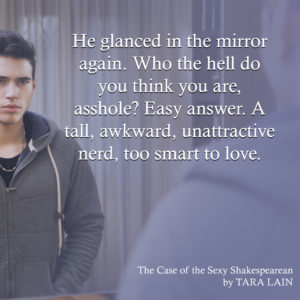 Lewis wears khakis and cardigans, stutters, and has a bad case of social anxiety.But he's smart as hell!
3. The book spends a bit of time arguing the various candidates in the search for the true identity of William Shakespeare, mostly the Earl of Oxford. The facts on the Earl's side are quite fascinating.
4. The story involves a varied cast of potential suspects and guessing the identity of the murderer among them is fun. You might not be able to guess it.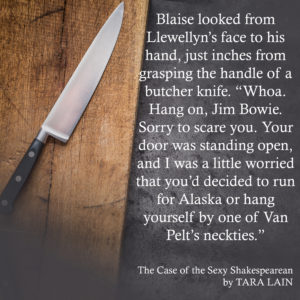 5. For those who like  Tara Lain's unique, quirky characters and "opposites attract" themes, this book delivers these trademark features in full flower.
For the first time, The Case of the Sexy Shakespearean is available in mass market paperback, which can be bought for only $7.99. Of course, it's also available in ebook.
You can preorder at Dreamspinner Press,   Amazon,   iBooks,  Kobo,  B&N,  and other outlets.