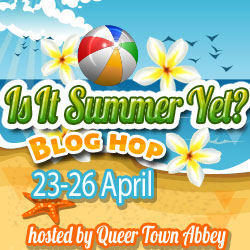 Hi everyone–
Welcome to the Is It Summer Yet? Blog Hop sponsored by Queer Town Abby. What are your favorite summer memories? I'll share one of mine in a second, but first, here are some of the prizes you can win when you enter at this LINK!
An iPod Shuffle

Queer as Folk Box Music from seasons 3,4, and 5
Gift Cards and eBooks
To enter for these prizes do 2 things. Enter on the Rafflecopter and visit QTA and leave a comment on your favorite summer memory!
But don't go yet, because if you leave me a comment HERE on my blog, you can WIN: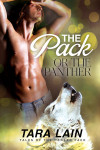 An ecopy of The Pack or the Panther, first book in Tales of the Harker Pack
A $5 Amazon GC
To win my prizes —
Leave me a comment

Sign up for my award-winning newsletter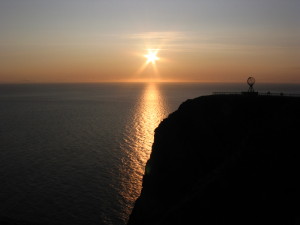 I'm sure we all have a zillion summer memories. As a small kid, i remember watching drive-in monster movies until the middle of the night, and getting sunburned at the New Jersey shore. But a real stand-out summer memory was  a cruise trip my honey and i took to Norway. His birthday is in June, so we celebrated by being above the Arctic Circle on the longest day of the year when the sun never sets at all. It was amazing and beautiful. Late in the evening, we decided to take in a movie on the ship. We went in, it was light. We came out after midnight, and it was exactly the same. The day was cloudy, so we didn't get the precise image of chasing the sun around the sky, but the light never changed. Never to be forgotten.
You probably also know that i'm celebrating the release of my new book, Wolf in Gucci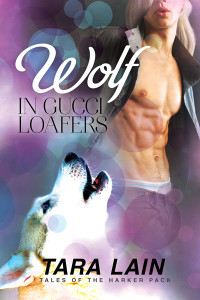 Loafers. The book is being so well received. As i write this, it is #2 on the All Romance eBooks bestseller list after being #1, and it's been as high as #3 in gay romance on Amazon! The story takes place at the beginning of summer (it's still pretty cool in Connecticut), but what better way to celebrate than with a little impromptu sex!
Excerpt R: WOLF IN GUCCI LOAFERS by Tara Lain — MM paranormal
Available  AMAZON  ARe   Dreamspinner Press  B&N
Socialite Lindsey Vanessen wants someone to love who will love him back—an impossibility for a gay, half-human, half-werewolf. Too aggressive for humans, too gay for wolves, and needing to protect the pack from human discovery, Lindsey tries to content himself with life as a successful businessman. But when someone starts kidnapping members of wealthy families, Lindsey meets tough cop Seth Zakowsy—the hunky embodiment of everything Lindsey wants but can't have.
 Seth has never been attracted to flamboyant men. What would the guys in the department think of Lindsey? But intrigue turns to lust when he discovers Lindsey's biting, snarling passion more than matches his dominant side. It might mean a chance at love for a cop in black leather and a wolf in Gucci loafers.
"Much as I love the opportunity, I don't want to waste time driving." He cocked a grin at Lindsey in the dark car.
"Don't worry. You won't. Drive."
"Okay." He hit the accelerator. Holy shit. Instant speed. No rumble, no roar, no lag or leaping ahead. Just zero to infinity with a touch. "Wow. This is freaky!"
"Fun, isn't it?"
"Give me directions."
"Okay. Pull down your fly.
"What?" He glanced over, but Lindsey's face was not smiling—intense, actually.
"You want directions? You got them. Pull out your cock!"
He swallowed but reached down and pulled the zipper on his very crowded trousers. This sounded promising.
"Get it out!"
"Okay, okay." He reached in, grabbed his leaking rod, and pulled it from its prison. Man, just rubbing on his briefs was almost too much. That was one sensitive cock. The thing stuck up out of his fly like a puppet.
"Pull the balls out too. I like balls."
Seth chuckled. "Your wish is my command." He flopped his balls out of the fly. They were already so tight they barely bobbled.
"Very, very pretty. Definitely Connecticut's finest. Can I lick them?"
"Shit, feel free."
"Drive carefully. Keep your eyes on the road." Lindsey laughed.
Only a small space and a brake lever separated the two seats. Lindsey leaned over, insinuated his head into Seth's lap and breathed. Oh man, hot breath warmed the tip of his dick.
"He seems glad to see me."
Seth could barely breathe, much less talk.
Lindsey swallowed the thing whole. Sheeee-it! Heat flashed through Seth's balls and up his spine like he'd been shot. The car swerved. Damn. He gripped the wheel and slowed down.
Lindsey's lips popped off. "This is your driver training course. All gay cops must drive while receiving head." He shoved Seth's dick back in his mouth and sucked.
Oh God. His hips bobbed. Fuck. Fuck. His knuckles on the wheel were white, but he didn't want to give up and stop. The speed and sucking went together like peanut butter and jelly. The quiet in the car was punctuated by low growling sounds coming from the suckfest in his lap. What was up with the guy? But man, the sounds were right on the money. He felt like a fucking animal.
His balls tightened further and tingling tickled at the base of his spine. "Lindsey, I'm going to come. I gotta stop. I'll wreck the car."
________________________
LOL! So celebrate summer. You can enter on the Rafflecopter for the Wolf in Gucci Loafers Blog Hop! Just Click HERE.
Remember to go to QTA and leave your Favorite Summer Memory in a comment. Click HERE
Leave me a comment here on my BLOG and sign up for my NEWSLETTER in order to win my prizes (see above)
And here is the Rafflecopter
a Rafflecopter giveaway