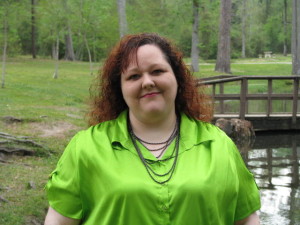 Hi all–
Some of you may have had the pleasure of knowing the author A.J. Kelton. A. J., we called her Angel which was her real name, was a warm, bubbly, enthusiastic person who touched everyone she met. Early in my career and before her writing really began, she became my fan and later joined my Street Team, Tara's Beautiful Dream Team. We emailed each other as her writing took off and i gave her advice as she did me. I have an email from her in December of 2013 saying how excited she was that i had a werewolf romance coming out. She couldn't wait to help get the word out and offered to help me with the Dream Team since she was so organized. Sadly, at that moment, she only was going to live another month. Her writing partner, Rider Jacobs, is visiting my blog today to tell you about the stories she and Angel wrote together — and separately, and how she is carrying on their dreams and goals while Angel watches — as an angel  (from heaven if you believe, and most certainly, from our hearts). Here's Rider to share her story —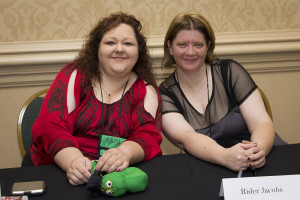 The Support of Friends
I will be the first to admit blogging isn't my strong point, I never know what to say. Blogging, marketing, connecting with people was all part of the writing process that my best friend and writing partner Angel Rothamel enjoyed. She was the people person and I was the one in her shadow, a place I was happy to be.  Now I have been thrust in the spotlight where I'm stumbling along trying to find my footing. I still find myself picking up the phone to call Angel wanting to tell her about my latest release, to show her the newest book cover or just talking about my life in general. When she passed I knew the exact time without being told. I started humming the song soft kitty and when I got to the end I whispered "Good Bye Angel"   It wasn't long before I got the news.
Since the loss of my best friend I have been floundering. My Angel was the one I bounced stories ideas around with, I now have no one. I spent my evenings with Angel and now I find I am alone. Writing is a lonely profession and I am now facing that isolation. So I have thrown myself into my writing.
In February I had two stories come out. The first was The Right Combination which was part of the Red Hot Valentine anthology. It is the last AJ Kelton story and in a slight way a bit bitter sweet. The Right Combination is a story about a young woman who feels she has become a third wheel when her best friend falls in love.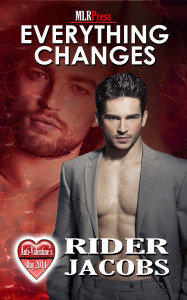 The second of my releases also came out in February. This story is called Everything Changes, it is a bit prophetic because truly one event can change everything. Angel and I both submitted our stories to the Anti-Valentine's Day open call both were accepted. I called her the moment I received my acceptance telling her it came back with a note saying "I cried." I was happy that I finally made an editor cry. Everything Changes is a short story about a young man who has problems moving on after the loss of his partner. Colton is given a chance to see his future, to see how things can be if he refuses to accept that in life sometimes one event can make everything change.
Angel and I sat together on New Year's Eve brainstorming and planning vacations. She had never been to Salem or Boston and this may we had planned on going. I was going to take her to each place that Faelon was set, let her see the places Faelon saw.  We didn't plan on going to any of the conventions this year, instead we wanted to travel. January first had the two of us, our heads together making plans for 2014. Angel wanted to put out twelve stories this year; she wanted to cross over into M/F romance. My goals were simple, finish the sequel to Legion and travel. I didn't know that day that I would have only one more week with her.
Her death came a shock to everyone and I think we have all tried to make sense of it. How does someone die of pneumonia? How can you talk to a person one day and the next they be on life support? I was asked that question often, how did it happen, how come they didn't cure her. The truth is I don't have the answer. People come into your life for a reason; they leave your life for a reason, there was nothing I could have done to stop it.
In March, I had two more stories come out. Forgotten is the story of a love sick ghost who will do anything it takes to get Peter to love him, even if it means killing someone. Alexey is a ghost who wasn't ready to go, who felt like he missed out on life. I look back on my stories now and wonder if the universe was trying to tell me something, trying to warn me that my Angel was going to be taken before either of us were ready.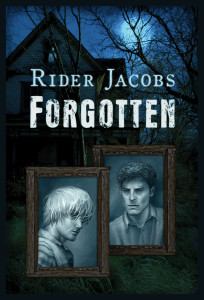 My fourth story is a part of the Strong Hot and Irish anthology. I got the acceptance while she was fighting for her life. I wanted to celebrate but how do you do that when the person you love more than your own life is there hooked to machines. I told her she needed to wake up so we could celebrate; I made promises to her and any entity that listened if she would only wake back up. She never did.
To say I didn't want to follow would be a lie. I closed the doors and shut myself away from the world. I did what I knew how to do, I wrote. It wasn't just stories that I loved to write though, I also have a great passion for pen paling. I got my first letter from a girl in Japan when I was thirteen. Since then, friends have come and gone but I have developed some incredibly close relationships through the written letter. It doesn't matter that we have never met or might never meet, we have become as close as family. In a world where people send text and e-mails, it is refreshing to open the mail box and see a letter. Two of my closest pen pals are from different parts of the world, Shelley in Australia and Arwen in Scotland. We have been there through good times and bad, shared our lives in letters and threw pictures, we have seen children being born and growing up.  There is nothing like learning about other parts of the world, getting small gifts in the mail and sending them in return. Each woman has been there for every step of my writing journey and now they are there with encouraging words as I struggle to make it on my own.
Have I figured it all out? Of course not, when Angel passed on I lost all the notes she had for marketing. Now I am stumbling along trying to figure out this wacky world of the written word by appearing on blogs, placing ads, doing book blasts and anything else I can think of. I wish there was a magic combination but if it worked for everyone then no one would be set apart from the others.
Angel hoped to have twelve stories out this year through novels and shorts. I am going to do what I can to fulfill her dream. Perhaps Angel isn't here on the earth with me but she will never be far from my heart.
____________________
Thank you, Rider. And thanks to all of you for visiting!  : )