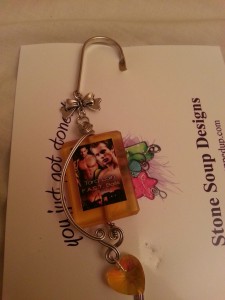 Hi every one–
Partay!! My Facebook Page just reached 2000 Likes and to celebrate i'm having a little Party. Go over to the Page to enter. Click HERE. Winners will be chosen on Sunday! You can win one of two of these beautiful F.A.S.T. Balls bookmarks. Outside the US will win a GC or choice of ebook.
Not tired of partying yet, i hope! On October 9th, my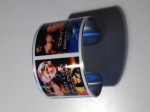 birthday, i'm having a party for you here on the Blog. I'll be giving away this Balls to the Wall bangle bracelet to someone who comments between Wednesday and Friday. So stay tuned right here for the details!
As you may have heard, F.A.S.T. Balls is doing great! If you haven't read it yet, you can buy it at all major resellers.
Get on over to Facebook and enter! : )