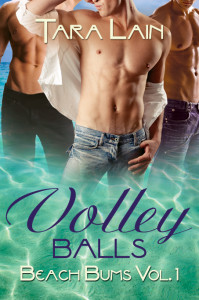 Hi and welcome to Big Backlist Weekend where we give away FREE books! Welcome my friend, Lynn Lorenz! Have we got goodies for you. But first –
If you're here for the Stud-a-Thon Hop with it's basket of goodies, Click HERE. In addition to this Hop, there's the Great Equinox New Release Hop where you can WIN a Kindle Fire and a $100 GC plus book, books, books. Click HERE! For the Sunset on Summer Fun Hop where you can WIN a Kindle Fire or a Nook HD, Click HERE.
As you may know, Big Backlist Weekend is a monthly event where i invite a special friend to give away one of their Backlist books to you and i give away a book of mine. All you have to do to enter to win is leave a comment on this post. One comment makes you eligible to win both books. There are TWO winners. If you already have the book you win, we'll work something out! I'm so excited to have Lynn on the blog. As I told you so many times, she is one of the three authors who inspired me to write and remains one of my good friends and mentors to this day! Here's Lynn's book then scroll down and read an excerpt from mine:
Best Vacation That Never Was, by Lynn Lorenz
 Blurb –
Troy Hastings is planning his dream vacation and it includes a once-in-a-lifetime chance at the man he's got his sights set on, Douglas. But when his apartment building burns to the ground, all his friends leave on the cruise, and he's left sitting along in the emergency room, it looks as if his life and any hopes of a vacation are over. Until Jason Cooper, the firefighter who saved him, shows up and invites him home.
Excerpt –
The truck slowed, then came to a stop near the first available hydrant, the doors opened. Jason swung out of the cabin with Tom right behind him, and they ran to the back of the truck. After pulling out the hose, they slung it around the hydrant and motioned for the truck to continue up to its position near the building, deploying the rest of the hose. He and Tom worked like a two-man precision drill team to break the cap and attach to hose to the hydrant. That done, they trotted up to the back of their parked truck. They might not use the water, but they had to be connected just in case.
At the rear of the ladder truck, Tom joined him at the controls.
"What do we have?" he asked.
Jason surveyed the building. "Holy mother of God." He gave a low, soft whistle.
Flames erupted from windows along the entire third floor, and the fourth floor, the building's top floor, had at least two units burning. It wouldn't be long before that entire floor was engulfed too.
"They're going to have to roll to a four alarm." That would bring in the neighboring fire districts.
Police held back the crowd as members of the other fire units' search teams entered the burning building. Cops and firemen evacuated the adjoining buildings, emptying men, women, and children onto the streets. The cops moved them to a safe location down the block but kept them herded together for a head count.
To the untrained eye, it might have looked like chaos, but to Jason, it was a well-choreographed ballet. Half a dozen vehicles disgorged massive long hoses from their back ends like giant insects giving birth, as his counterparts raced to nearby hydrants, broke the caps, hooked up the hoses, and opened the valves. As a rolling wave of water filled each hose, they came to life, powerful snakes being charmed by men and women trained to handle them.
Tom pointed. "Up there. Shit. Is that a man?"
Jason's gaze followed Tom's arm. He squinted through the haze of smoke and embers.
"Fuck."
Halfway between two windows spewing flames, a man clung like a fly to the side of the building.
"What the hell is he holding on to?" Tom shouted.
"I don't know, but we're going for him." Jason slapped Tom's helmet and jerked his thumb up. Like a precision drill team, Tom and he went into action, lowering the four hydraulic stabilizers in place to keep the rig from tipping over. Once that was done, he watched as Tom rotated the ladder into position.
Jason counted the seconds as the ladder unfolded, one section sliding out at a time. And taking way too long. He stared up at the man, assessing him.
Strong back muscles corded with effort, the skin covering them slick with sweat and black from smoke or maybe burns. Fuck. Head to the side, long arms outstretched, and fingers gripped brick to hold him in place.
He wore nothing but a towel wrapped around his narrow waist, covering an ass that Jason wanted to see naked. Oh shit. Some of the guys laughed about getting hard just being in the midst of the action at a fire; hell, he'd experienced it himself. But damn, he wasn't supposed to get hard looking at someone he was about to rescue.
Once the ladder extended far enough to reach their target, Jason began his climb. Halfway up, he called out to the man, "Fire department. I'm coming to get you. Hold on."
"What the fuck do you think I'm doing?" the guy yelled back, then coughed.
With an attitude like that, Jason knew the guy would be all right.
"Almost to you."
"Hurry. Please."
This time Jason heard the fear in the guy's voice. "I'm going to help you onto the ladder; then you're going to have to climb down. Do you think you can do that?" At the top of the ladder now, Jason reached up and touched the man's calf.
"Yes. I can do that." He nodded.
"I'm going to climb up over you, then back you down onto the ladder."
The man coughed and nodded again. Jason climbed higher on the ladder and put his gloved hands on the man's waist, but they slid off sweat-slicked skin.
"Shit." He wiped his gloves off on the towel, brushing the backs of the guy's thighs.
"Hey. Don't get fresh. We haven't been introduced." The man choked. He leaned his head against the heated bricks. "Just get me down." He shuddered.
"It's going to be okay, man. I got you." Jason took him by the waist and eased him back. "Step back. Put your foot on the rung of the ladder."
"Okay." He took his foot off the ledge, and his hands slid down the bricks. "Don't let me fall." His foot, still on the ledge, trembled, and Jason felt it through the man's straining body.
Jason pressed into his back to let him know he was right there. "I've got you. Feel me? I'm not going to let you fall."
Coughing, the man lowered himself, sliding down the front of Jason's jacket, his ass pressing against Jason's groin. Jesus he shouldn't be turned on, but he was. How twisted was that?
Jason wrapped one arm around the man's body and held him as he got both feet onto the ladder.
"Now, we go down."
"Okay."
Jason moved his hand over the man's sweat-drenched chest. He couldn't resist pressing against his well-defined pec and wishing he could feel that hard nipple with the bare palm of his hand.
The man reached up and covered Jason's larger, gloved hand with his. And pressed it into his body, keeping Jason right where he was.
Oh shit. He pulled his hand away to grab the handrails of the ladder.
Jason began his descent, one rung at a time, the guy following, his towel-covered bottom just above Jason's head. If Jason reached up, he could jerk the towel off and get a good look at that tight ass. The view of muscular thighs was killing him, keeping him hard.
"Cooper, what's going on up there?" Tom's voice interrupted Jason's randy thoughts, thank God.
"Taking it slow. He's pretty shaky. Want to make sure he gets down."
"Good man."
Jason groaned. He wasn't a good man; he was a horny man.
And he wanted the guy in the towel.
Buy Links –
Loose Id -
Amazon -
_______________________________________
Volley Balls by Tara Lain
AMAZON  ARe   B&N   and other retailers
David Underwood needs to go to AA – Alpha-lovers Anonymous, but his ogling of two Australian volleyball players on Laguna Beach gets him harassed and terrified he might be in for a repeat of his previous abusive relationship. Australian, Gareth Marshall needs to come out. A lifetime of hiding his orientation from his best friend and volleyball partner, Edge, as well as everyone else around him, has left him hurt and frustrated.When Gareth gets a load of David posing nude as the Micheangelo statue in the famous Laguna Pageant, he knows his hiding days are numbered. But Edge has his own secrets, and may just take them out on the two lovers. And David's ex-lover has some nasty plans of his own. With everything stacked against them, can a flaming gay Laguna boy find happiness with an alpha male – or two?
Rodney began slapping on the white body makeup, managing David's equipment a little roughly. "So where have you been, Mr. Mysterious? I went by the gallery today and you weren't there. Jim-Jim said you had gone up the coast for some reason."
Oh, he was going to get hell for this from his friend. "I went to Huntington Beach."
Rodney paused in the midst of manhandling David's balls. "Why on earth would you go there? You've developed an affection for drunken surfers?"
David looked off into space. "No-o-o, I, uh, went to the, uh, volleyball tournament."
Rodney stopped dead. "What in the everlasting hell possessed you? Oh no, do not tell me you went to see those Neanderthals play? I thought you were attending AA—alphas anonymous. You simply have to get over this affliction. Dear God, you could have been hurt or killed. What were you thinking?"
A soft voice responded. "He was thinking that there was a Neanderthal in Huntington Beach who was desperate to see him, and he decided to be compassionate and throw the bloke a bone. "
David turned.
Gareth leaned against the doorjamb.
David stared. Dear God, the man was so beautiful. Even out of his trunks, dressed in jeans and a blue polo shirt, he looked like a god. The deep brown hair curled around his face and onto his neck. Gareth should be walking out on the stage as Michelangelo's David instead of him.
He promptly hardened.
"Whoa, baby!" Rodney stared up at David, his hands raised in surrender. "I may be gay, but I am unprepared to deal with my BFF's hard-on."
"I'm happy to deal with it." Gareth pushed off from the door and crossed to Rodney and David. He took the makeup can from Rodney's hand. "May I?"
Rodney scuttled away. "Be my guest, by all means."
Rodney scuttled away. "Be my guest, by all means."
Gareth knelt in front of David and scooped some of the thick white paste in his hand. He began to spread it on David's belly and thighs. By now, his cock was rock hard and beginning to throb.
Rodney's hands went back to his hips. "Okay, you two. Clearly, privacy is required. But let me warn you. This is a family show more or less, and if that thing is sticking up while he's on stage, there will be hell to pay. So do something about it, understand?"
Gareth looked up into David's eyes. "It will be my pleasure, mate."
David heard the snick of the door closing and he knew Rodney would be standing guard. His friend might think David was crazy, but Rodney was a sucker for love. "They'll be calling me soon."
"Then I better work fast." Gareth took more white makeup and reached around David to apply it to his ass. This move brought his mouth within inches of David's cock. Warm breath was a killer. The big hands spread the makeup over the cheeks and then dipped between. "Wouldn't want the audience to see any skin in here, would we, mate?" His fingers delved all the way to David's pulsing hole and played around the rim until David's knees were shaking. How could he walk on stage when he couldn't walk at all?
The makeup now covered his whole body except his face and one hugely swollen appendage. Gareth stared at it. "Guess it's up to me to get rid of this thing, right?" He pulled a condom from his hip pocket and rolled it onto David, then, in one move, swallowed that aching cock deep into his mouth. David's knees did give out, and he grabbed for the makeup table nearby until it was holding him upright on the strength of his arms and his will.
Gareth gave no quarter. He sucked and swallowed until David's vision was black and his hips jerked mindlessly into that hot, wet hole in the universe. Oh God, it was so wonderful.
"Shit, oh shit, Gareth." And he exploded into the condom in the other man's mouth, pump after pump of cum spurting from his cock. Gareth kept sucking. Some part of David's brain was amazed. Phil hadn't liked to suck David. He always wanted it the other way 'round.
When David finally opened his eyes, he was staring into Gareth's crystal blue ones. Lovingly, the man caressed David's nape and kissed him.
It was a simple meeting of lips. They'd call him any second, so no time. But that sweet soft pressure held more feeling than David had experienced in a year with Phil. In a lifetime of bad choices in men. The Aussie was big and hunky, but sweet, so sweet, and David never wanted to lose the taste of those gentle lips. Gareth pulled back, moisture glistening in his crystalline eyes. He gazed at David for a moment, then began to apply the makeup to his face and neck. "Next time, love, after I show you my tests and see yours, I want to swallow you down with no latex. Sound good?"
Oh, sweet Jesus. "Yes, sounds wonderful. Good thing I don't have a speaking part tonight, cause I'd never make it."
Gareth laughed as he finished David's neck. Then he knelt again and spread makeup onto a very relaxed cock. "This is more like what your mate had in mind, I think?"
The call box squawked. "David to the set, please."
Gareth stood and grabbed a towel from the makeup table to wipe his hands. "You go be beautiful, love. Know I'm watching you and thinking you far exceed the perfection of the original. And think too about all the time we're going to spend with our cocks in each other's asses tonight."
David could hardly draw breath. "I thought you didn't want me to get hard on stage?"
The Aussie laughed. "Oh yeah, forgot. Okay, wait 'til you come off stage, and then I'll remind you. Now, get up there, gorgeous." And he slapped a hand on David's buttock.
It was the first performance of the Pageant of the Masters in which the statue of David featured a perfect hand print on his ass.
*****************
Hope you enjoyed them!! Now leave a comment and you'll be entered in BOTH drawings.
: )