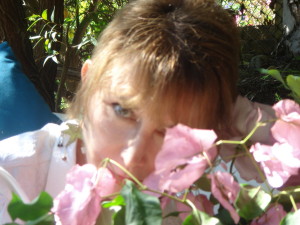 Hi and welcome to Launching the Lain, the blast off for my new website and blog. First, my sincere thanks to Lex Valentine and Winterheart Designs for the fantabulous job she has done in creating this site! It's been a ton of work. I hope you all like it. Thanks also to Lex for her prizes she's awarding today. You'll see them on the prize list below. Check out Lex's wonderful books on her site HERE.
Now, let's get down to some serious launch fun!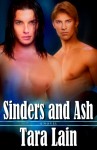 Here are the prizes i'll be awarding on Tuesday:
A $10 GC to Amazon

A signed print copy of Sinders and Ash (US only)
A choice of my ebook titles (2 winners)
A Tara Lain notebook (US only)
A Tara Lain carry bag (US only)
An ecopy of Lex Valentine's amazing bestseller, Bitter Bonds
Here's what you do to be entered to win these prizes:
For one entry, promo the new site in some way — FB, Twitter, Blog, Pinterest, Google Plus, etc. — and then tell me in a comment WITH YOUR EMAIL what you did.
For two additional entries, subscribe to the site by email or RSS and tell me in your comment that you did.
For two additional entries,

answer the following questions and send me a message from the contact page with your answers.  Or you can email me directly at tara at taralain dot com. Even if you don't get them all right, you'll still get one entry. 
1.What is the name of Tara's FREE novella that is downloadable from Goodreads?
2 What color are Elijah's eyes in Deceptive Attraction?
3 What is the name of Tara's only MF romance?
So there are five possible entries that each person can accumulate — one entry for doing the promo, two entries for subscribing to the site, two entries for answering the questions – But you only need one to be entered. So hang out, play around, and have fun. Tell me how you like the site. I'm so glad you're here! : )